Bites Camera Action Movie Series | Encanto
Image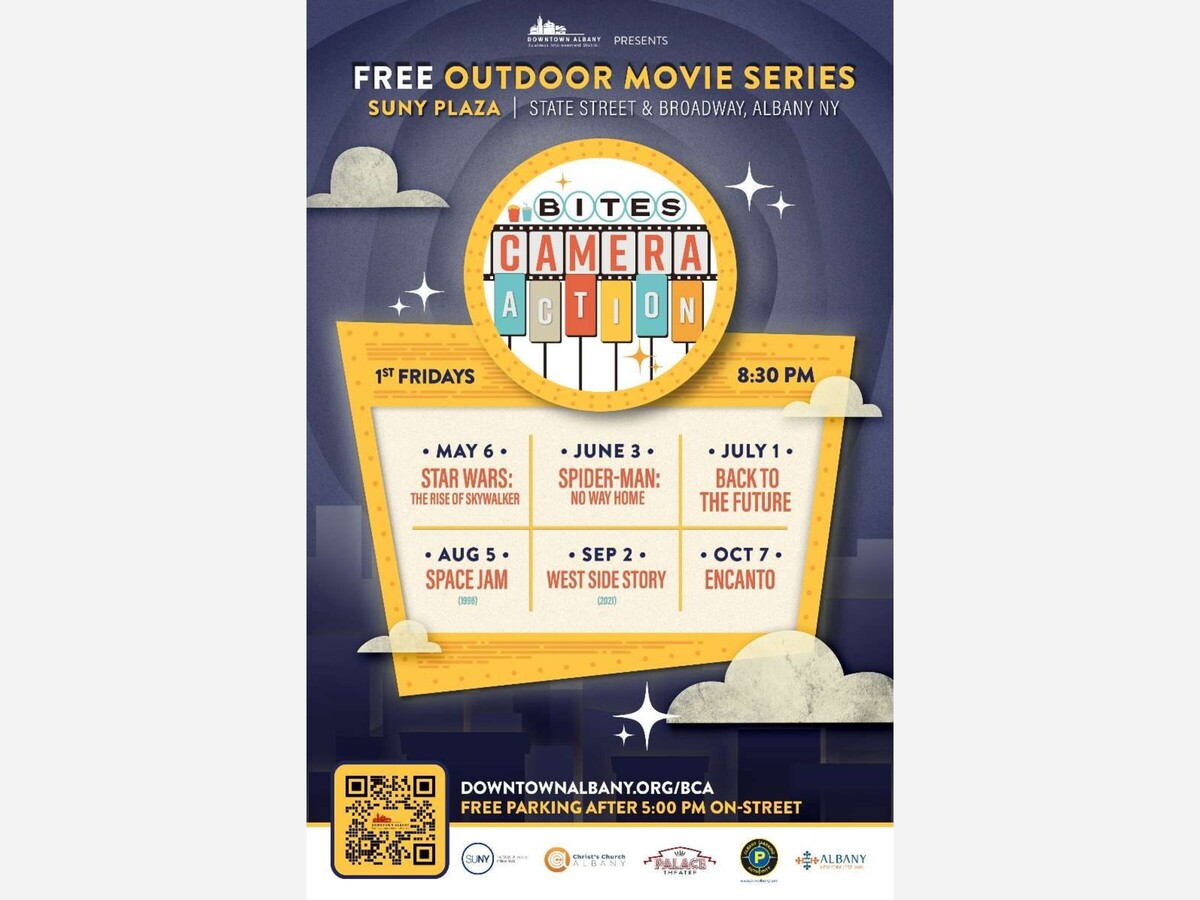 The Downtown Albany Business Improvement District (BID) and the State University of New York (SUNY) are proud to present the return of the Bites Camera Action free outdoor summer movie series, kicking off May 6 and running monthly through October in conjunction with Albany's 1st Friday events. The series will take place on the lawn at SUNY Plaza, the iconic former D&H Railroad Headquarters, at State Street & Broadway in downtown Albany.
With film screening equipment generously donated for the series by Christ's Church Albany and the Albany Police Department, Bites Camera Action will transform the SUNY Plaza lawn into an open-air movie theater. A collection of popular films, including both classic favorites and Oscar-winning new releases, will be screened as part of the series. This year's selections were chosen by public vote from suggestions submitted through the Downtown Albany BID's social media channels. Movies will begin at dusk, or approximately 8:30 PM.
The schedule is as follows:
May 6: Star Wars: The Rise of Skywalker
June 3: Spider-Man: No Way Home (presented in conjunction with Serve Albany's "Movies Under the Stars" series)
July 1: Back to the Future
August 5: Space Jam (1996)
September 2: West Side Story (2021)
October 7: Encanto
All screenings are weather-dependent; updates for inclement weather will be made via the Downtown Albany BID social media channels, as well at downtownalbany.org/bca.
Attendees are encouraged to support nearby restaurants for "Bites" – a flyer with takeout and delivery information for open restaurants during the hours of the event will be provided to attendees each week.
H. Carl McCall State University of New York Administration Building, 353 Broadway
Albany, NY
United States