Hackett science experiment in Albany headed for space
Image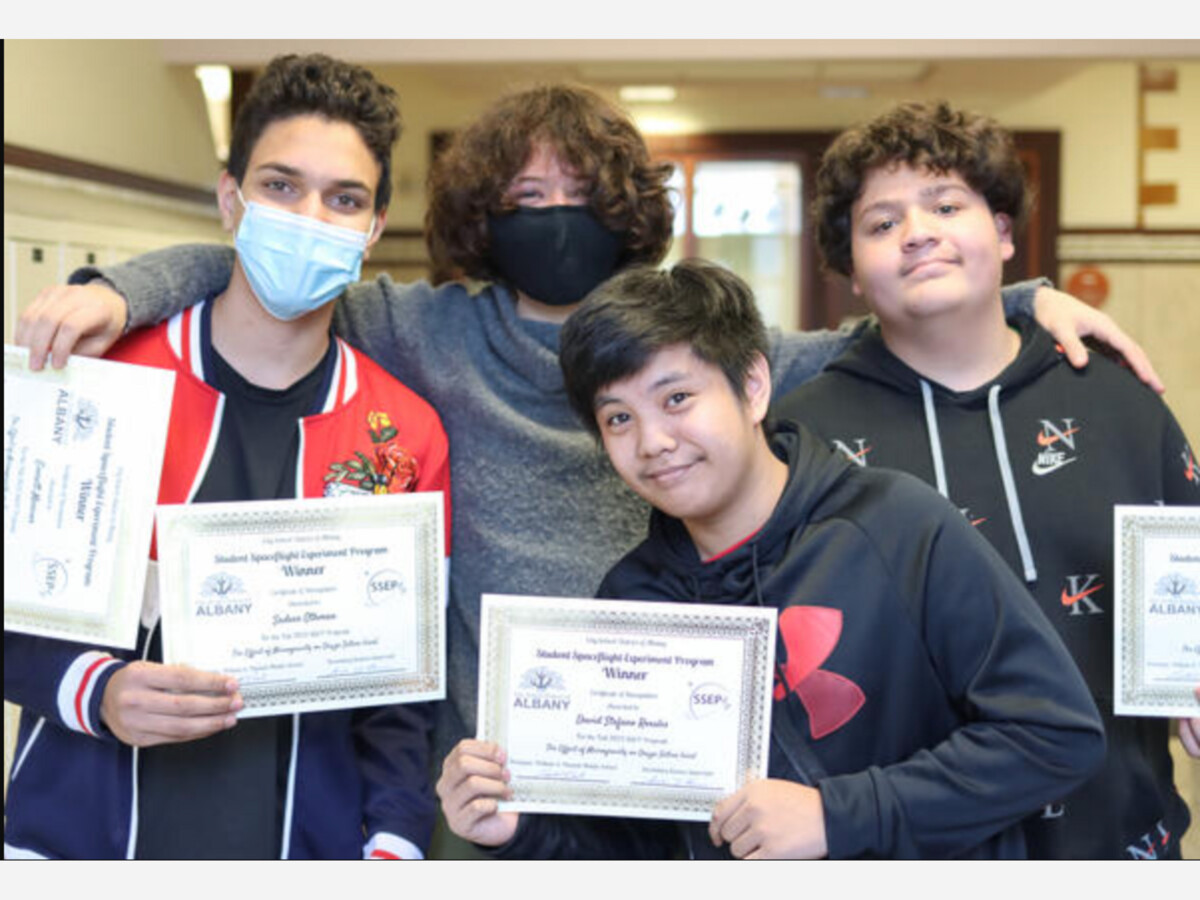 An experiment proposed by a team of eighth-grade scientists at William S Hackett Middle School will be performed on the International Space Station for the second year.
Within the next few months, astronauts will perform "The Effect of Microgravity on Oryza Sativa (rice)." The project was created by team members Everett Mercier, Sadeer Othman, David Stefano Rosales, Yomar Santiago, and John Thang (Thang is missing from the photo). It was recognized Tuesday during science class taught by Craig Ascher when Middle School Science Supervisor Amanda Powers congratulated them and presented them with certificates.
Last fall, eighth graders in the Albany district's three middle schools participated in the Student Spaceflight Experiment Program (SSEP). They worked in teams to design an experiment that tests the effects of microgravity – weightlessness – on a particular scientific variable.
"A group of teachers and administrators judged all the experiments and forwarded the top three to SSEP," officials said in a statement. SSEP selected the Hackett Oryza Sativa (rice) experiment from 39 countries.