Troy Bike Rescue Continues to Trail Forward to Help the Community
Image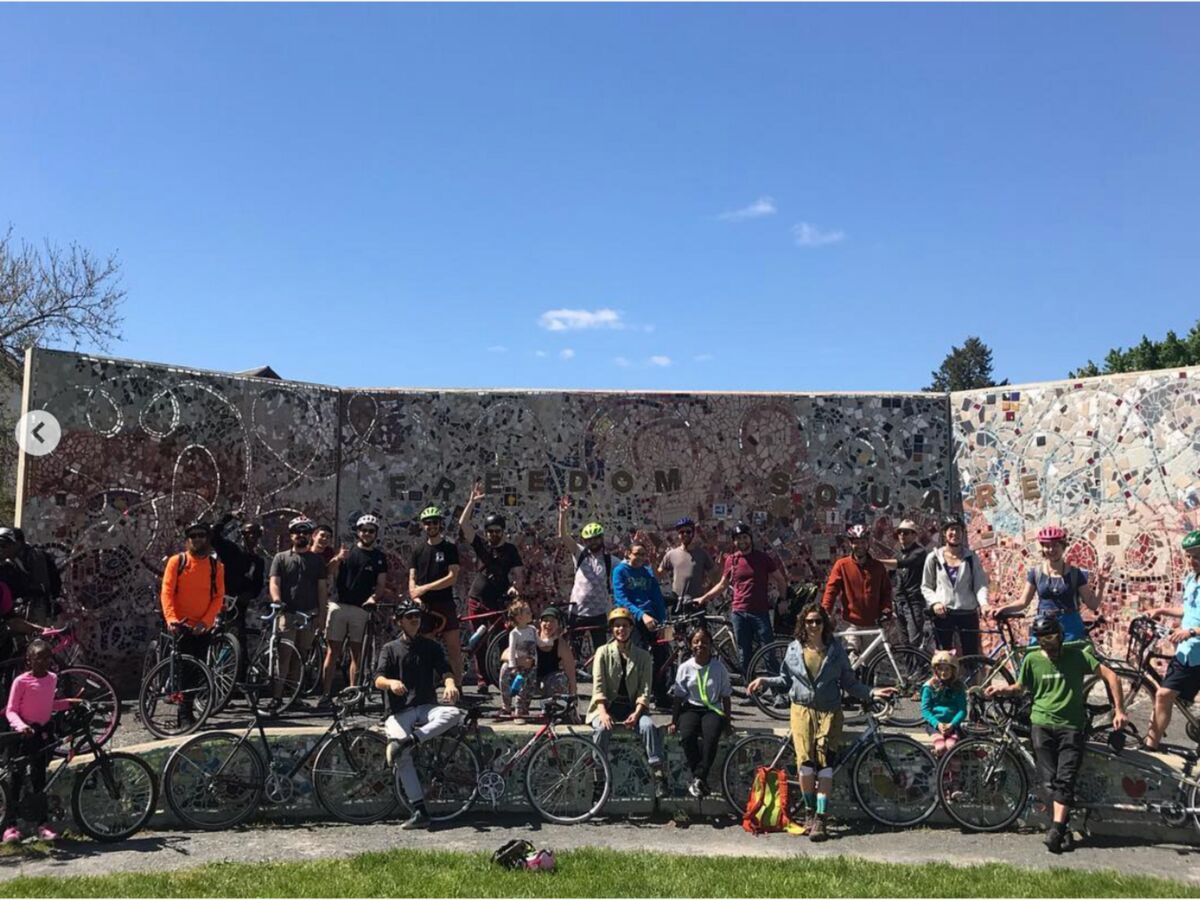 The story of the Troy Bike Rescue started in 2001 when Andrew Lynn was an art student. He was interested in participatory culture and participatory art practice; he was also a cyclist who had two different bicycle messenger gigs and just loved biking. But his passion merged with purpose when he started finding a lot of bicycles in dumpsters.
"Literally, bicycles in dumpsters," he said. "So, on a particular commute that I had, I was riding every morning to and from grad school. I started collecting bicycles that seemed repairable and hosting outdoor barbecues, essentially, parties, if you will, where we would take over public space. So, a lot of what we did was in parking lots, and we would basically have a sort of DIY fest where people would bring their own tools."
Since this was pre-social media, Lynn remembers posting flyers around the neighborhood and using email lists to gather people. However, those who attended were not only interested in bikes but also loved the idea of reclaiming public space for community opportunities.
"That's where the art practice for me came into it; I was interested in reshaping public space and using the bicycle as a way to do something different," he said. "We would do it again another time…another place that evolved into a regular group of people interested in this thing that became the seed of what is now this organization."
The group didn't become an official nonprofit until 2010. The group started gathering in various places (primarily basements and backyards where people had storage available). Still, the weekly gatherings began to build a reputation in the community, and now they are known to be the place to go if you want to learn how to fix a bike, get a bike, or just to get a bike fixed at an affordable cost or even free sometimes.
"So, there are all these pieces, you know, depending on your perspective, you could be a learner, you could get a bike for a small donation or free. Or you could be a volunteer, where you could be teaching skills," Lynn said. "What I found most intriguing and exciting about it, at that time, was creating a space where there was commerce happening informally, outside of what people understood as commercial interaction. And that's really what we've tried to keep as we grow as an organization."
The last couple of years has been difficult for every organization and business across the community. Isaac Silberman-Gorn is a long-time member of Troy Bike Rescue and believes things have been starting to pick up.
"Essentially, week after week, we've been on the edge of being really careful," he said. "We've had to scale back a ton of programming, we've had to limit the number of people in the shop, be diligent about having groups of teenagers… which is a challenge. So, it feels like we have all this momentum and eagerness to get involved, but the pandemic has been such a limiting factor for volunteers."
However, the organization is very excited to bring back one annual tradition that has been a massive hit for locals- Bike Fest.
"Finally, after two long years, we're having our annual fundraiser, and it's going to be fully outdoors on June 4," Silberman-Gorn said. "We auction off cakes, there is an art performance component, there's a wheelie contest for the kids. I'm really looking forward to that."
The fundraiser is crucial for the organization because it helps to help cover items like administrative costs, youth night, tools needed for bike repairs, and of course, to pay for the shop itself.
"When you think of a Community Bike Shop, the primary motivation is obviously processing bikes and getting them back out the door- out of the waste stream," Lynn said. "As for Bike Fest, it's an 11-year-old party, and we have a ton of support in our city and our community. And they may not have the time or energy to volunteer, but they want to financially support us."
Bike Fest will take place on Saturday, June 4, at the Oakwood Community Center from 3 pm to 7 pm. The event will feature a burrito bar, a cake auction, raffles, and a wheelie contest. If you are interested in volunteering, you can visit their website for more information.