The Art of Laughter and the Quest to Find the Funniest Person in Finance
Image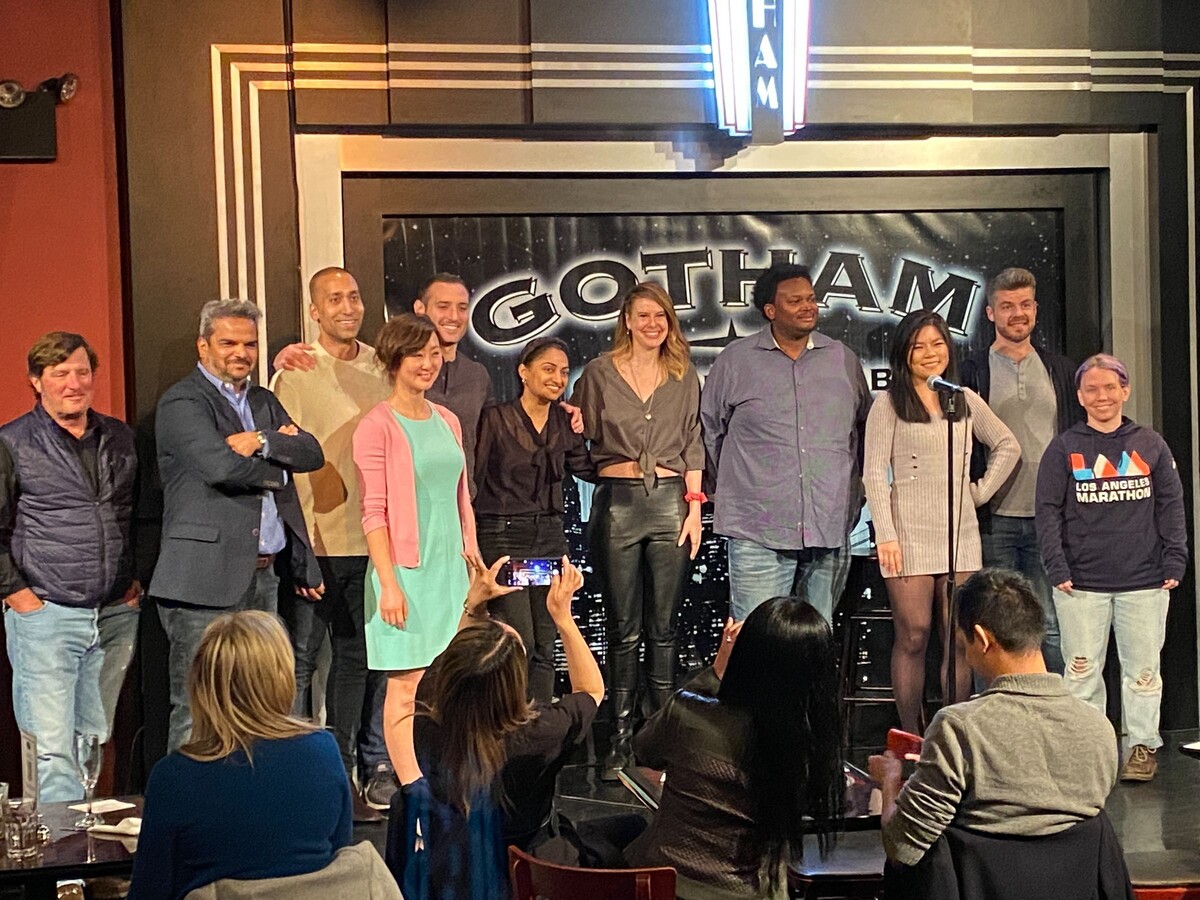 We entered the Gotham Comedy Club and were greeted by a long line of guests waiting alongside a velvet rope. The emcee for the night was Gibran Saleem. After a short set to warm up the audience, he explained the competition to find the "funniest person in finance" and began introducing the comedians for their set. 
The 12 contestants took to the stage, each providing a fantastic set to the audience's delight. There was even a surprise visit by none other than Jim Gaffigan, who regaled the audience with a fantastic repertoire of new jokes we have yet to hear on one of his many Netflix specials.
The owner of Manhattan Comedy School and Gotham Comedy Club New Talent Director, Andy Engel, mentioned how it was clear "that people need comedy now more than ever before." He firmly believed that potential students are looking to their school to learn from the national headliners who also teach. 
"We get hundreds of professionals who are never going to quit their day jobs but understand that stand-up comedy is the ultimate must-have skill for anyone in business today," he said.
It's clear that Engel is able to provide an encouraging and supportive environment for individuals who want to add laughter to their lives. In fact, the school makes sure to even provide lessons taught for and by women to encourage their entrance into a predominantly male business.
Winners of the talent contest received various prizes, including a $450 class from the Manhattan comedy school, a $250 gift certificate to a major NYC restaurant, and a $100 gift certificate from the Gotham Comedy Club.
For more information on the school and its courses, registration information can be found on their website.