Zamani House of Heritage Pays Tribute to the People of Afghanistan by Giving
Image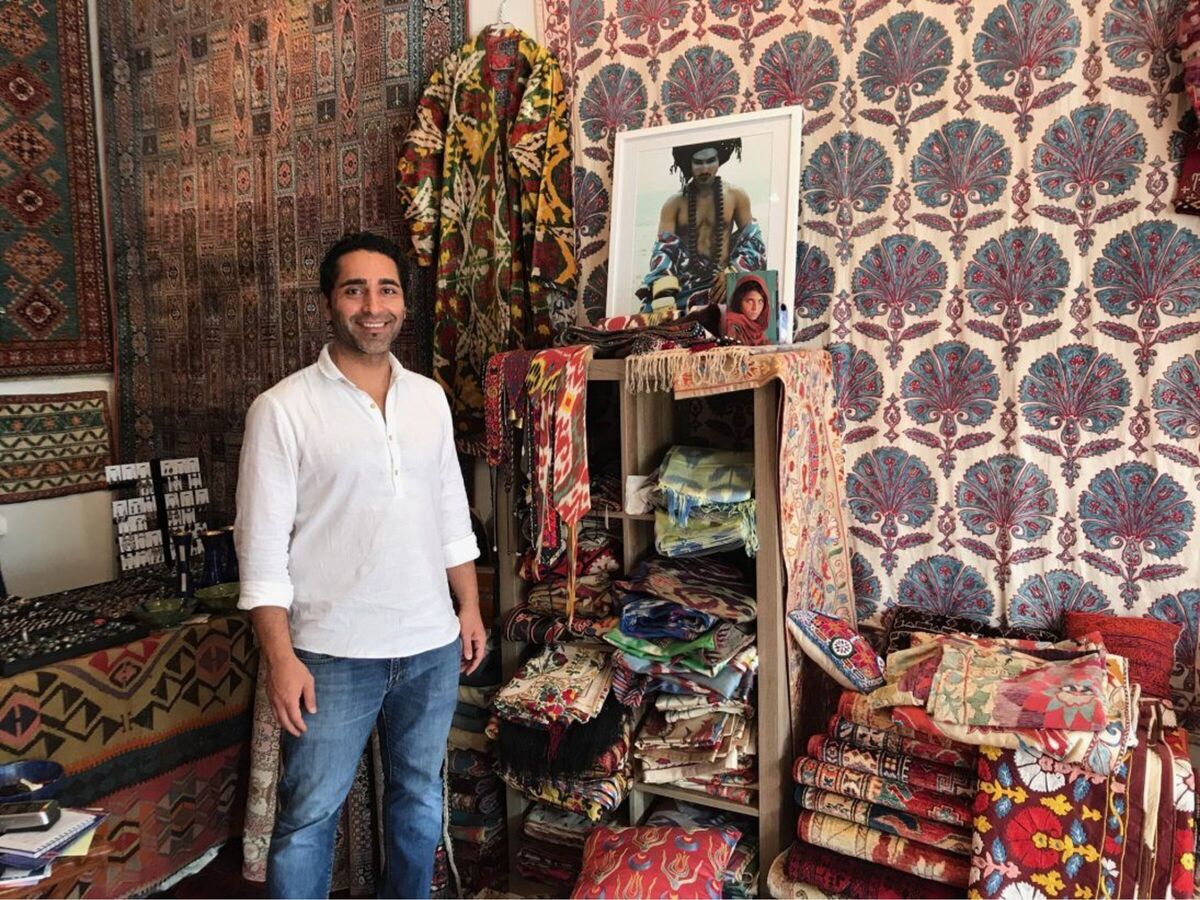 For four generations, the Zamani House of Heritage has been an international shop specializing in artisan-made rugs, textiles, and jewelry from Afghanistan. However, it wasn't a straightforward journey. The shop initially started in Afghanistan, and now Temur Zamani has been taking care of the businesses in Washington D.C. and Sag Harbor on Long Island. So, he has been giving back to those in need in the country.
"This is what my great grandfather did in Afghanistan and then my father," Zamani said. "Because of the war, he managed to get out, and he set up the business in Saudi Arabia in the early 1980s."
Then in December 1989, his entire family was able to get out of Afghanistan and move to Saudi Arabia. During this time, his father gained a lot of American clients who were working for the airline.
"From the oil companies, there were many employees who would turn into clients, and then we were put in an American school," he said. "We didn't speak a word of English. We went to an American school in Jeddah, Saudi Arabia.
In 2000, Zamani graduated high school and attended college in London for five years. After he graduated, his whole family moved with him to Washington D.C., and they opened the shop there. The family still has that location.
During his time in Washington D.C., Zamani became involved in advocacy work. He was specifically sponsoring young girls in Afghanistan to receive an education and receive reputable jobs in health or education.
"There were a few girls in Afghanistan that were in 7th and 8th grade," he said. "I supported their education, their family, the school, the fees, and the books."
He was delighted to see that they attended college and became nurses. However, as much as he would have loved to continue those efforts, the Taliban now controls the country, and things are still uncertain.
"You know… I would love to do things like that. It's just that the situation is a little difficult. We don't know how the whole education system for girls will be," he said. "I know that the Taliban government is saying that they're opening schools for girls and that they're trying to facilitate or build schools where the girls are separate…, but yeah, those things are very much on my agenda, and I want to continue that. Currently, I am helping a lot of families, girls who have lost jobs where women widows now have no source of income monthly… So, I send money to help those families…. My family and me."
For Zamani, he is happy that so many people and families could come to America- because now they can receive federal resources (such as housing, food, and even employment) to help them get on their feet. However, his heart is with those in his home country who cannot receive an education or even make enough money to support their families.
"There are people that have no money that are selling their kids…to feed the rest of the kids," he said. "They're selling their little baby so that they can feed the rest of the kids. So, the situation inside the country is so dire, you know… There I know the whole system. I know refugees here… They have housing; they're getting food stamps; they have so many avenues for health. Their lives are safe."
When the subject of non-profits was brought up, Zamani felt disappointed with how much money from fundraisers goes to Afghanistan versus the high salaries of the staff. In fact, according to WBIR, this issue has been a concern for those looking to contribute to a cause after a Facebook post about the salary of the CEO of the American Red Cross went viral. The post stated that the CEO made $650,000 per year.
Because of these concerns and his family in Afghanistan, he decided to raise and send the money himself. That way, the money can go directly to the families that need it.
"I have an aunt in Afghanistan who has dedicated her life to helping people," he said. "Every month, we send money to my aunt, and then she already knows the families and the women in need. She goes and directly pays them in cash, or she buys all the stuff they need… like flour, oil, or rice."
Because of the dire situation, Zamani makes sure that 20% of every sale goes directly to the country to help these families and women in need. The shop has also provided jobs for artisans in Afghanistan. He has also partnered with other organizations to help spread his family's mission to help the families in need. This has been done through cultural nights, forums, or even when a church or community center wants to organize a fundraiser with Afghan food and music.
"You know… we have so many goods from Afghanistan- even kites from The Kite Runner," he said. "We're starting this project because I have about 700 kites made for this kite maker in Cabo who made them for the movie Kite Runner."
The kites will have the letters "SAW," which stands for Supporting Afghan Women. That way, it will remind the buyer that they are supporting Afghan women.
Even though the current situation is complicated, Zamani and his family try to stay connected. They used to visit the country often. However, it is hard to tell when they will get a chance to visit again.
"My mom and dad used to visit often, even my brothers and sisters, when things were okay," he said. "Right now, the situation is very fragile. And, you know, I don't think people are visiting as much, but you know… I have uncles, cousins there, you know… So, when things get better, I'm sure we will be visiting with my parents. We're very much in contact with Afghanistan. We have very close relatives there. I talk to people in Afghanistan almost on a daily basis."
In the meantime, anyone can help by either buying anything at the store or even just donating cash for the families. Zamani House of Heritage is located at The Shopping Cove at 76-80 Main Street in Sag Harbor, New York.