Erase PTSD Now Will Host Event to Help Sponsor PTSD Patients in Need of Treatments
Image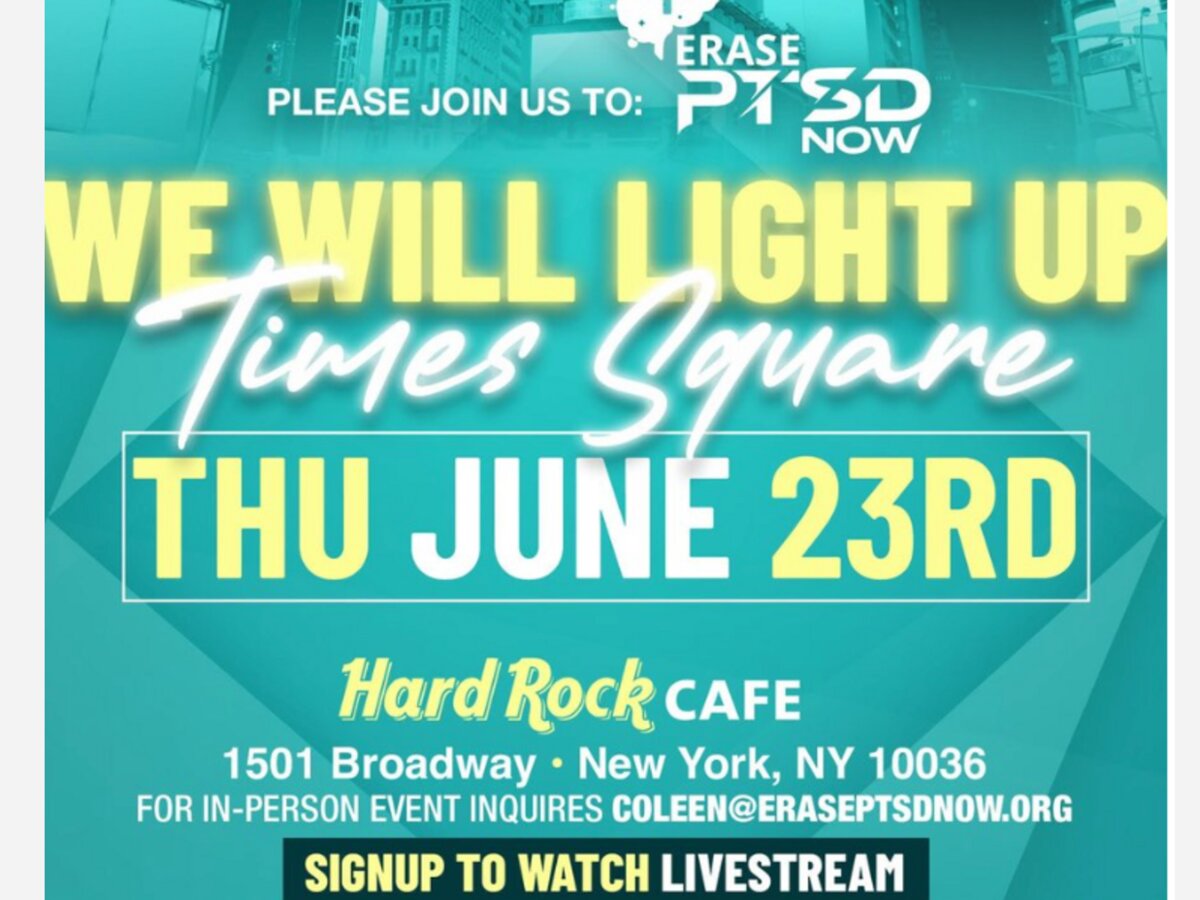 June represents many awareness campaigns including  PTSD Awareness Month. To help spread awareness about the issue, Erase PTSD Now will  be hosting its official launch event on Thursday, June 23 at the Hard Rock Cafe (1501 Broadway, NY) in Times Square from 4-6 p.m. and they will also be streaming the event on Facebook. 
The goal of the event is to increase awareness along with accessibility of the Stellate Ganglion Block (SGB) treatment for Post Traumatic Stress Disorder (PTSD). Erase PTSD Now hopes that that they event will to raise enough funds to provide treatment to at least 200 patients in need.
"There is no longer a need to struggle with PTSD when symptoms can be treated with this minimally-invasive procedure that takes only minutes to perform and can take effect in as little as half an hour," Dr. Eugene Lipov said. "Our focus now is to get this life-saving treatment to as many patients as we can, including to those who can not afford it."
Dr. Eugene Lipov, M.D. is a board certified anesthesiologist and pain specialist who adopted SGB for the treatment of PTSD. He has been successfully treating patients since 2006. 
According to the organization, "The procedure delivers ultrasound-guided injections of local anesthetic into the stellate ganglion, a nerve bundle in the neck, to reset a patient's fight/flight system to its pre-trauma state."
According to Dr. Lipov, the treatment has been a success for patients who are struggling with PTSD, including sexual assault survivors, veterans and others who have experienced extreme trauma.
SGB is not covered by any insurance plans in the U.S., but there is a waiting list for PTSD survivors who would like to receive the treatment. 
So the main purpose of the event is to seek fund in order to fund the SGB procedures for patients who are unable to afford it. Dr. Lipov and Erase PTSD Now would like to create an opportunity for potential donors to help by sponsoring the procedure for patients in need. Those who cannot attend the event in person can still participate and donate, as it will also be live-streamed here. For more information, visit eraseptsdnow.org.