Emperial Review: The DDP-80 by Donner is the Best Digital Piano for Any Home or Studio
Image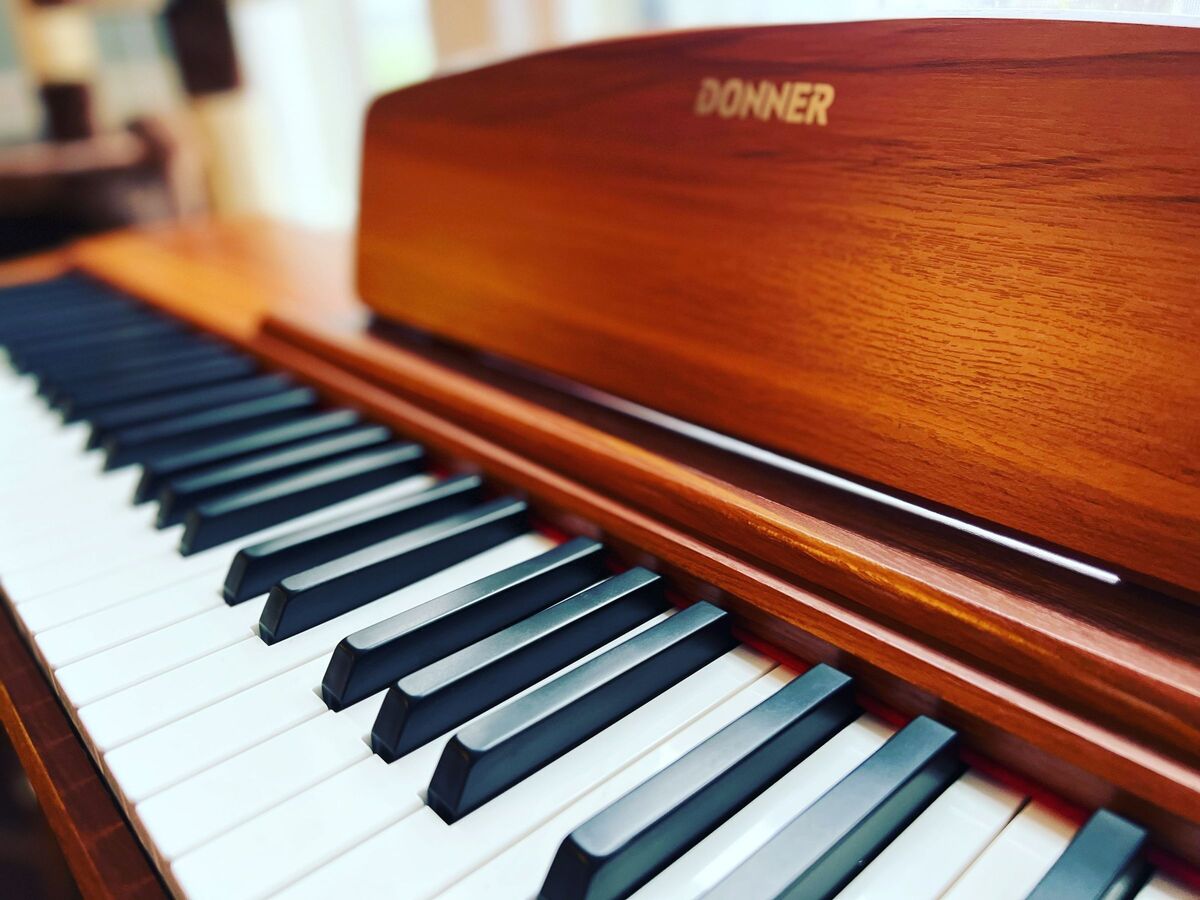 Whether you play the piano professionally or love to play recreationally, there is nothing like playing music on a grand piano. However, not everyone can afford one or even fit one in their living space. Fortunately, Donner has created a digital piano that looks amazing and sounds just like an acoustic piano.
"The DDP-80 provides a realistic playing experience comparable to a standard acoustic piano. It is ideal for musicians looking for the same weighted key functions without the bulk and expense of an acoustic piano," the company said in a statement. "Just like on a grand piano, the DDP-80 has 88-full sized weighted keys, with the bass keys heavier, the treble keys lighter, and three-foot pedals."
At first, I was hesitant about trying it out, but I have wanted to have a grand piano for a very long time in the house- I just lacked the space. When the package finally arrived, I was thrilled that it was simple to put together. But I was even more surprised when I started to play... It did, in fact, sound, and it felt like I was playing a grand piano- and for a fraction of the cost of one!
The DDP-80 is made with environmentally friendly material that replicates the wood grain style. The 128 notes polyphony can deliver every sound detail of an acoustic piano. Since there are two built-in speakers and a 20W+20W amp, the french grand piano tones are perfect for a home, studio, or even classroom with minimal space. A headphone jack is also included for solo practicing, and you can connect the DDP-80 to a Mac, PC, iOS, or Android device via a USB-MIDI port for online lessons.
This piano usually retails for $629.99, but from April 29 to May 6, customers can purchase the piano at a discount price- just $539.
Buy it now on Amazon: https://donnermusic.info/37XWhQe
The piano will be 5% off on Amazon with the discount code: DDP80NOW
or the Donner Webpage: https://donnermusic.info/35IjuFg