Volunteers Still in High Demand for Many Food Pantries Across the Country, Including New York
Image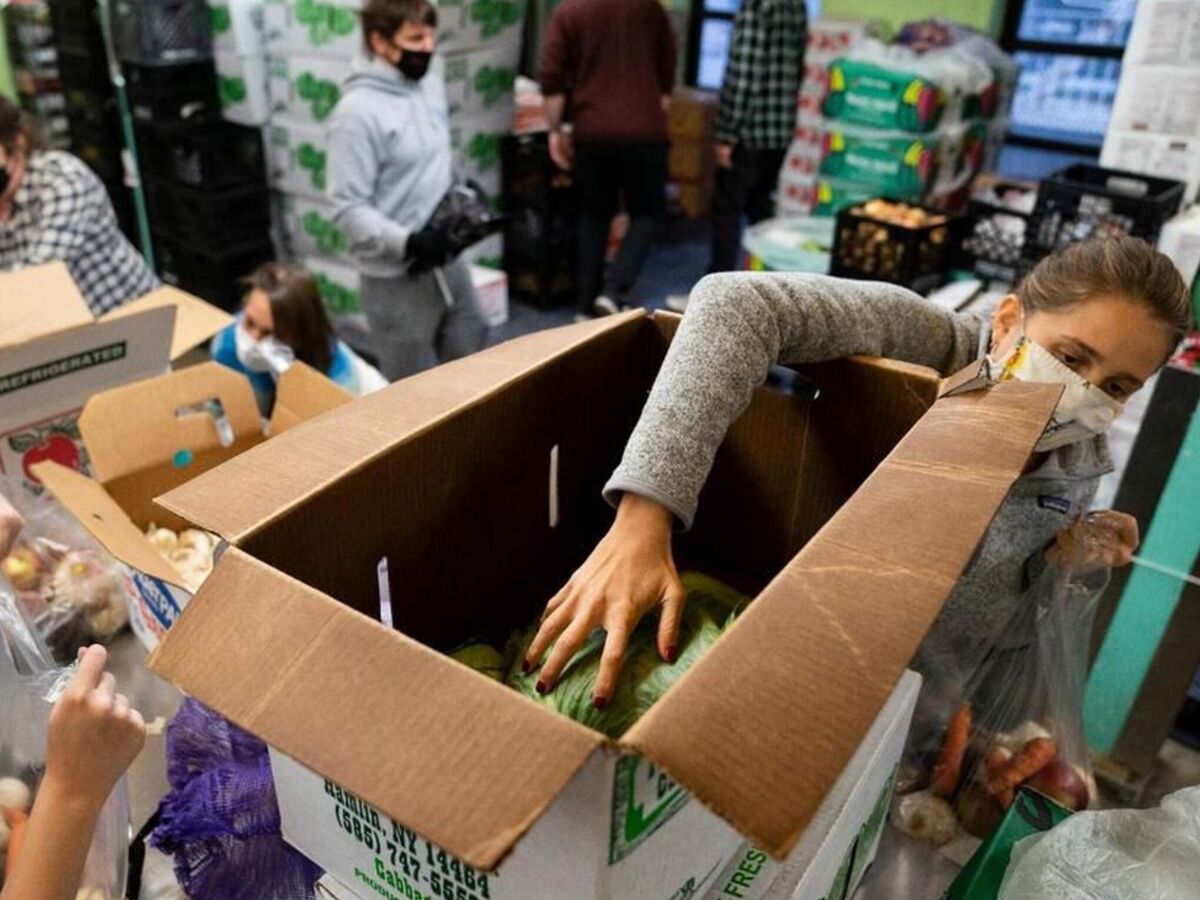 More people are volunteering at the New York Common Pantry this year, however, the number still falls short of what is needed, according to the U.S. News and World Report. According to the report, the same need is happening with other charities across the country.
According to the Bureau of Labor Statistics, one out of four American volunteers, perform billions of hours of service annually. The most common act of kindness among them is collecting, preparing, distributing or serving food to those in need.
Inside the New York Common Pantry, volunteers assemble bags of carrots, apples, potatoes and other items. Outside the pantry, there are people who haul deliveries or hand out produce to those who are lined up around the block of the Manhattan-based charity.
Randi Goldstein, 43, one of the volunteers, has  been working from home since the pandemic first hit and was feeling disconnected. For her, this was a chance to reconnect with her community, but she is still concerned about COVID.
"I'm worried about it," Goldstein said. "But I think we're at a point where you also have to one day start living your life as safely as you can."
A spokesperson for Feeding America said that an internal survey that was conducted in September showed that 127 food banks in its network are still in need for more volunteers.
In many ways, the pandemic has forced charities to offer virtual or remote volunteering options. However, these options can be very limiting for food banks, who need more in-person help.
"That's really been the lifeblood of how food banks and agencies move food to their communities," Lauren Biedron, Feeding America's vice president of corporate partnerships said.
At the New York Common Pantry, Andy Disda, 53, can be found hauling boxes in and out of the building. Unlike the mnay who chose to stay away when the pandemic hit, he wanted to help when the need was very high. He said that it helps him feel that he is doing something positive with his day- especially during a time of much hopelessness.
"That's somewhat addictive," he said. "There wasn't a whole lot going on where you got that feeling, and volunteering is one of those things that gave it to me."