Members of the Performing Arts Community Celebrate the Opening of the New James Earl Jones Theatre
Image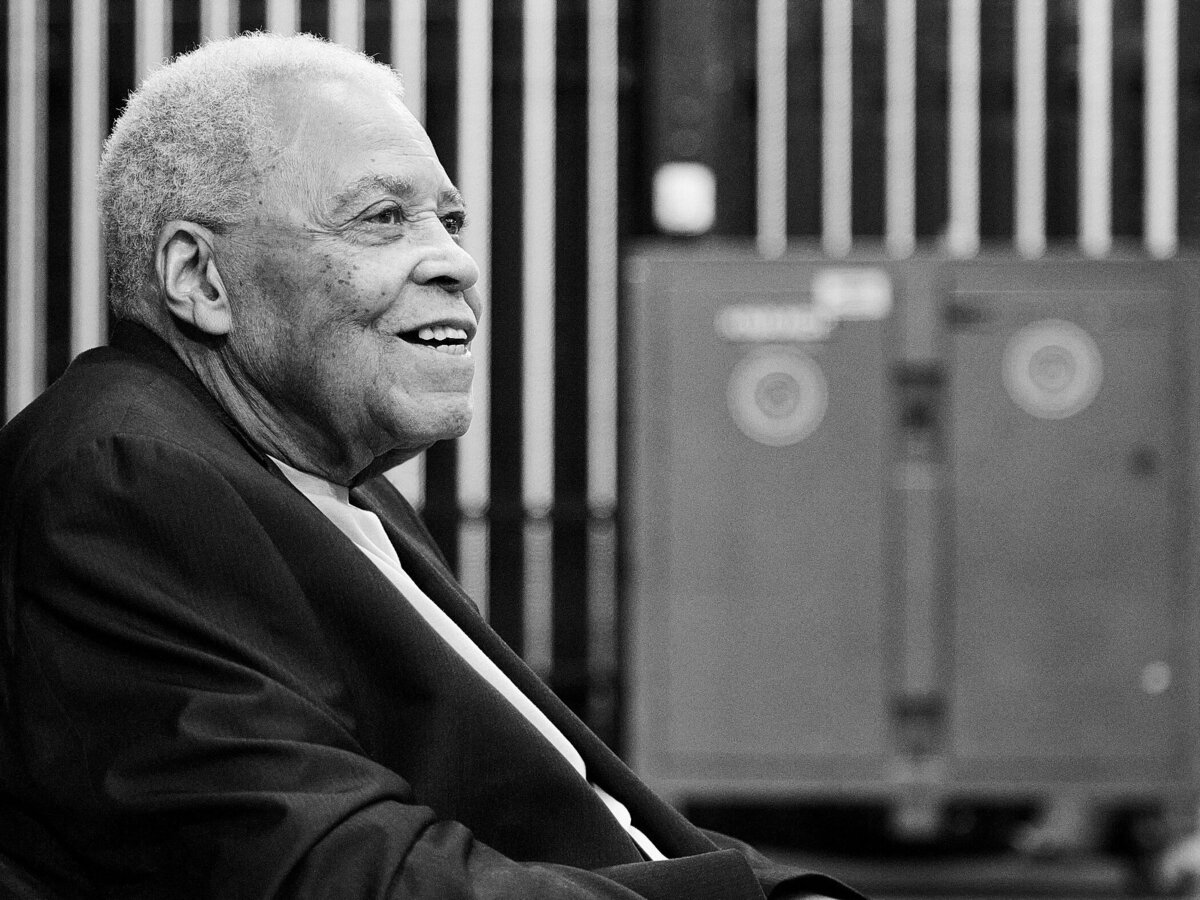 On Monday, The Shubert Organization, Inc. dedicated and revealed the new renamed theatre for the iconic American actor, James Earl Jones. The James Earl Jones Theatre is located at 138 West 48th Street and was formerly known as The Cort Theatre and was designed by Kostow Greenwood Architects.
The restorations cost $47 million and included more accessibility, increased public space, dressing rooms, and rehearsal space for the 110-year-old theatre.
"The dedication of the James Earl Jones Theatre honors one of the most beloved Broadway and film actors of all time. It's fitting that the renaming of this beautifully restored building also be a moment to recognize the tremendous contribution of BIPOC people to Broadway," Shubert Chairman and CEO Robert E. Wankel said. "Mr. Jones's name quickly rose to the top of the Shubert Organization's list due to his illustrious career performing in Shubert houses, his status in the Black community, and his worldwide reputation as one of the most celebrated performers to ever grace the Broadway stage." 
Attendees included NYC Mayor Eric Adams, Samuel L. Jackson, LaTanya Richardson Jackson, Courtney B. Vance, Debbie Allen, Lee Daniels, Phylicia Rashad, Kenny Leon, The Shubert Organization President Robert Wankel, Ruben Santiago-Hudson, Norm Lewis, Brian Stokes Mitchell, Tamara Tunie, Woodie King Jr. and many more within the arts community.
In the summer of 2020, in solidarity with the Black Lives Matter movement, The Shubert Organization embarked on a mission to rename the Cort Theatre after a prominent BIPOC theatre legend upon completion of construction. Shubert Chairman and CEO Robert E. Wankel said, 
 Jones began his career on Broadway in 1957, and then in 1958, he played his first role at the Cort Theatre in Sunrise at Campobello.  He then continued to play in 21 Broadway and screen productions, becoming one of a few lifetime "EGOT" (Emmy, Grammy, Oscar, Tony) winners. 
Jones's Tony Awards include Best Actor in a Play for The Great White Hope (1969) and Fences (1987), as well as a Lifetime Achievement Award in 2017. 
He also won seven Drama Desk Awards and has been awarded the National Medal of Arts and the Kennedy Center, Honor. 
Jones appeared in fourteen Broadway productions at the Shubert theatres, including two at the Cort Theatre. Most recently, he starred opposite Cicely Tyson in the 2015 Broadway revival of Donald L. Coburn's The Gin Game at the Golden Theatre.
"James is a force on and off the stage," NYC Mayor Eric Adams wrote on Twitter. "He overcame challenges and showed people that this is a city where every dream can come true, no matter your race."