Meet Christopher Willis from Schmigadoon!, an Award-Winning Composer and Eternal Music Student
Image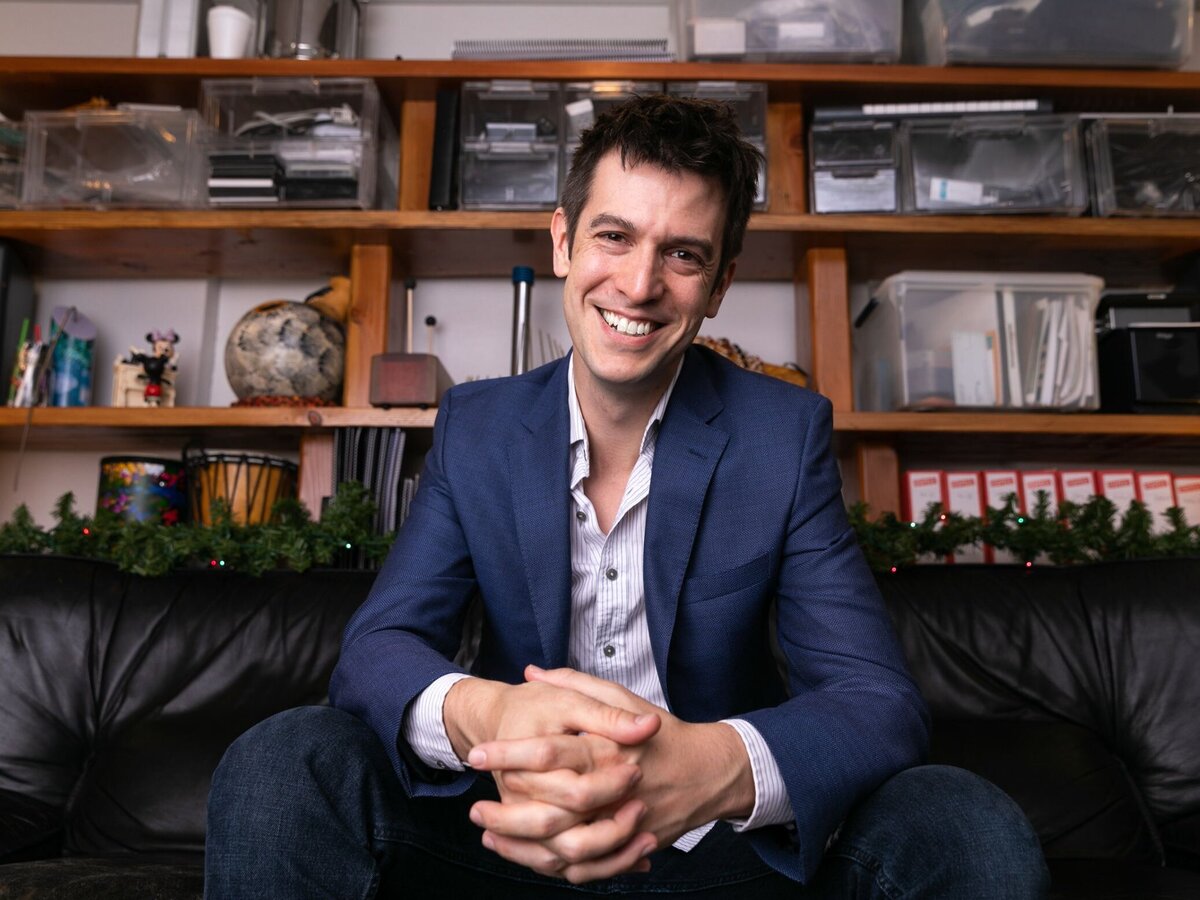 Anyone in the entertainment industry will agree on one thing. Casting not only takes a chance on someone, but sometimes you also must take a chance on yourself. This was the case for award-winning film and TV composer Christopher Willis. He is currently nominated for an Emmy for his work on Schmigadoon!,
which is now available for streaming on Apple TV+.
"I grew up in the classical music world. And I actually became a pianist for a few years in my early 20s," he said. "And I had always wanted to write music, but I wasn't quite sure how to do it or what kind of music I wanted to write."
Willis was born in Australia but later moved to the UK as a child- but he was always surrounded by music since his father was also a pianist. While some children would decide to have music as only a hobby, Willis grew more curious about its history and how it transformed over time. He admits that it was hard for his teachers to teach him about music and how it worked.
"I struggled with that…I wanted to know more about how music works, and I felt like I was only just at the beginning of learning about that," he said. "And then my teaching was veering off into atonal music. And so, I stayed in musicology, partly because I felt I didn't know enough about music."
Dean Sutcliffe was his instructor in Cambridge, and he was grateful that he was able to learn music analysis as a college student. Through his study, he started to get drawn toward Hollywood and film music- but he was still unsure what his next steps would be, so he decided to pursue his Ph.D. in Musicology at the University of Cambridge and even taught there as a professor. But during this time, he decided to compose music professionally and even built his own studio at home.
"I would literally have students come to my studio to have tutorials, and we'd be talking about French baroque music or something," he said. "All around us would be computers and bits of technology because I was working on my Hollywood ambitions at the same time. So, for a little while, I was in a slightly confusing place."
Then he received a phone call to work at Hans Zimmer's studio in Santa Monica, California. Someone also advised him that Hollywood is where you need to show up to seek out opportunities.
"It was my dad who was the reason I decided to do it," he said. "My dad said, 'This sounds like a real thing… If you do show up, you're a nice guy- I think this is worth it.' And so if he hadn't encouraged me, I wouldn't have done it."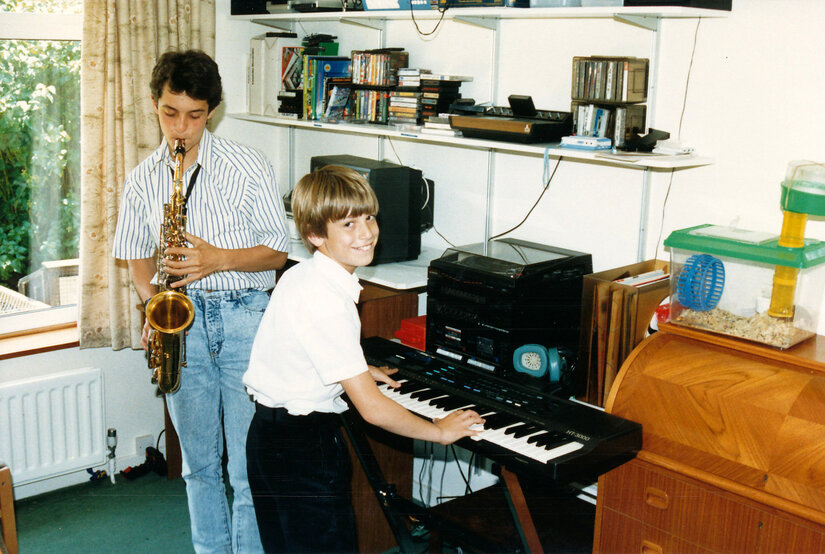 Since 2006, Willis has been able to work on shows like HBO's comedy series, Veep; political satire, The Death of Stalin, and several Emmy-Award-winning Disney animated shorts, and now he can add the critically acclaimed comedy musical Schmigadoon! to his growing list of accomplishments. When asked how the collaborative efforts have been on the show with writer Cinco Paul- Willis immediately grinned and said he was grateful for the opportunity.
"This is going to sound insincere… But he's extremely great to work with," he said. "We wanted to approach it like a big MGM movie musical from where all of the underscore, all of the dramatic music is based on the melodies of the songs. And so, even if you don't realize it consciously, you're constantly being reminded of the melodies while people are talking and while dramatic things are happening. So, I was brought into this little family of people in the musical team on the show after they'd been working on it for a while. So Cinco had written songs, and his arrangers worked with him with the song arrangements and dance sequences. And then I joined them."
Schmigadoon! is about a couple that gets lost and discovers a magical town called Schmigadoon, which is trapped in a Golden Age-style musical. The couple then learns they cannot leave the town until they find true love. And on September 12, the show will be featured with four Emmy nominations, including Outstanding Music Composition for a Series.
"I'm so happy for this show... Because I just felt good about it all the way through," he said. "I really like the people…and as soon as I saw the first parts of it… I thought it was so joyful and doing a very special thing. So the whole experience has been joyful and seeing the show get some Emmy recognition has been wonderful too. If that brings more people to the show. That's probably the most important thing."
And just because he is no longer in academia, that doesn't mean he Is not continually learning and practicing musicology. Music history is still his strong passion, and he even calls himself an "Eternal Music Student" on his Twitter profile.
For more information about Christopher Willis and his composing work, visit his website to learn more.