A Strange Loop Celebrates 100th Show on Broadway
Image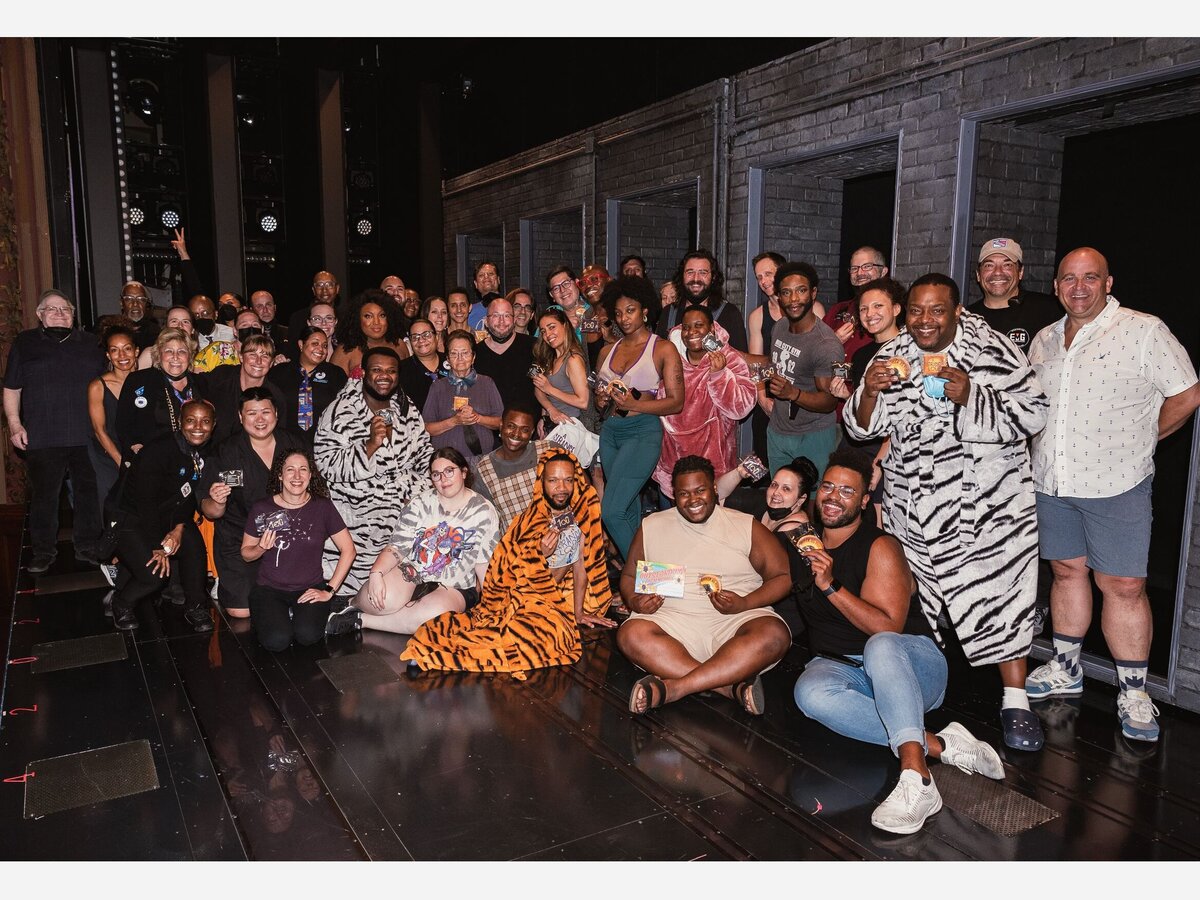 On July 23, Broadway's A Strange Loop, the Tony Award-winning Best Musical, celebrated its 100th show on Saturday and was then celebrated by the cast. 
The show is based on Michael R. Jackson's Pulitzer Prize-winning work about a young black artist and writer named Usher who battles with his identity and desires as a queer man. So it follows his journey of writing a musical about a Black, queer writer writing a musical about a Black, queer writer writing a musical about a Black, queer writer.
Cast member John-Andrew Morrison stars as Thought 4 in the show and received a 2022 Tony Award nomination for Best Featured Actor in a Musical.
For Morrison, it's all about gratitude- especially when all stage performers struggled during the pandemic.
"This all feels like such a treat and a dream. We've loved this project from the beginning, and we dreamed with Michael about this happening, but we never thought it would get produced, much less get to Broadway and win the Tony Award and a Pulitzer Prize," Morrison said. "We love that the show is resonating with audiences so deeply, and we can't wait to share it with more and more audiences over many more performances. I'm very grateful."
He also says that the show proves that audiences are savvier than they can seem since the show is packed with many elements. 
"It's funny and shocking and thought-provoking and heartbreaking, all set to an incredible score," he said. "For folks who like musicals, they're going to go: 'I didn't know a musical could look and work like this.'  A Strange Loop is also proving to be the musical that people who don't like musicals are loving. It's a great show and if you're eager to see it, come on down. And, if you're unsure, I dare you to see it."
If you want to check it out, click here for ticket and schedule information.