Matt and Matt are Turning Passion into Purpose with The Clubhouse in the Hamptons
Image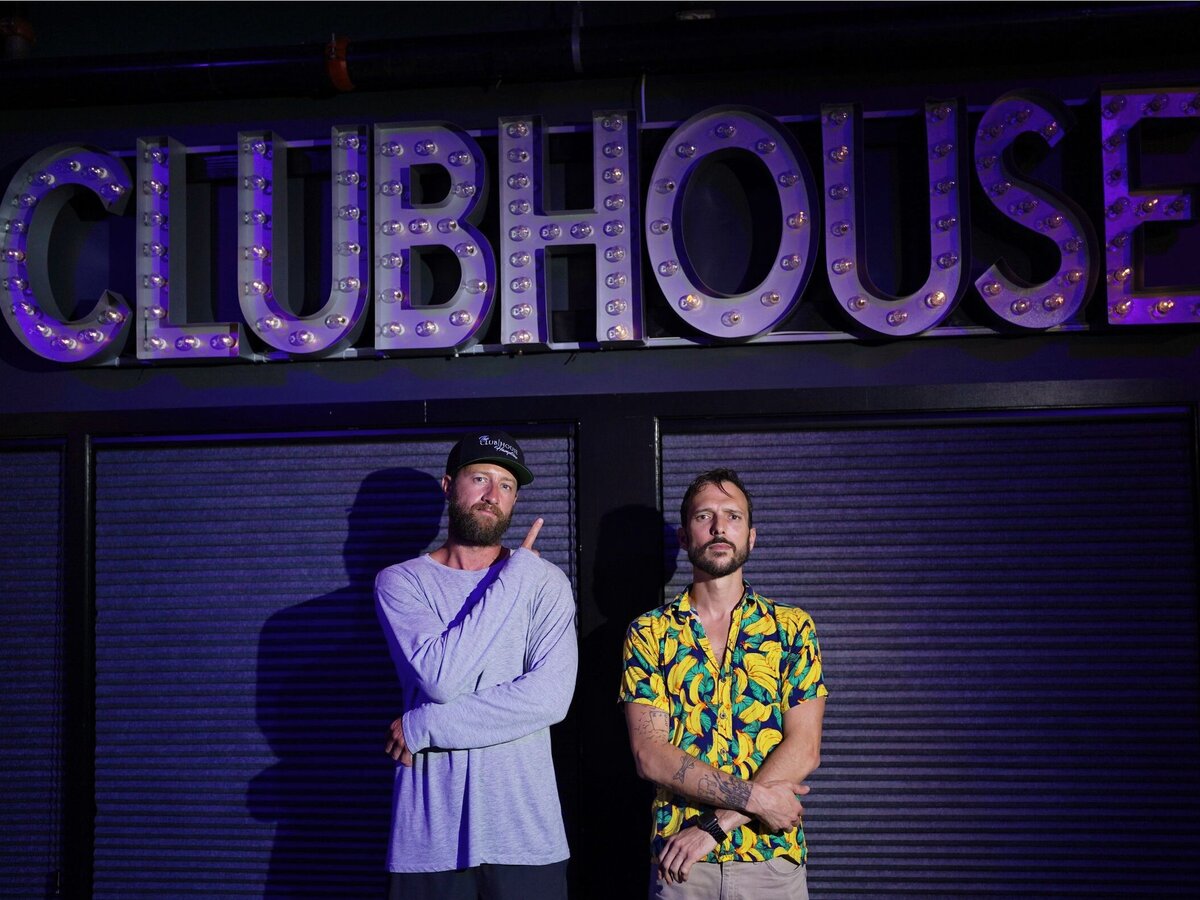 Matt Classens and Matt Rubenstein are childhood friends who had no idea they would be working together one day. Rubenstein's family has owned The Clubhouse for 27 years. It started as an indoor tennis destination and is now an entertainment destination where families, musicians, and entertainers can get together. Rubenstein is now the venue's Entertainment and Events Director, and Classens is the Events Director and Talent Buyer.
"It seemed a little serendipitous that after the pandemic happened, I do live concerts," Classens said. "That's what I've been doing for almost a decade or over a decade now."
In 2019, during the pandemic, Classens described the music scene as "totally non-existent," where there was no work that could be done. This was when he decided to come back home to East Hampton to figure out his next steps.
"Matt took me bowling one night at the clubhouse when it was very late, and it reminded us both of late-night bowling- something that you would see all the time in the city," Classens said. "And then he asked, 'have you seen the stage?' We just started talking… and as soon as I walked into the main room and saw the stage… it reminded me of something in a major market. It had everything for a proper venue!"
Since Classens also grew up in the Hamptons, he knew of the music scene there and knew that the community would benefit from having a music venue like The Clubhouse.
One of Rubenstein's favorite moments was when they were able to host a Food Bank for musician Jon Bon Jovi. Because during quarantine, it was clear that the community was in need. But this also inspired more charity events to be created.
"We just donated $50,000 to The Retreat, a women's shelter that Amy Schumer supports," Rubenstein said. "One thing that I told Matt and my parents…I've always been very passionate about trying to do this type of [work]as often as we can- even though not every event can lend to that…. But we'll try to do at least one every year."
Matt and Matt want to ensure that they provide year-round activities since the Hamptons area is mainly known as a summer destination. However, many local families depend on local businesses to provide for them. So, for them, providing year-long events can also help with increasing foot traffic for small business owners.
"This year, we're taking our first step through it and have a lot more going on," Classens said. "And then hopefully, that carries on through the winter. And then even more so next summer, and snowballs from here on out. But we have a lot of stuff planned for the winter that would be good for the locals in a smaller capacity. But we have a lot of stuff in the works."
Rubenstein may be new to the entertainment world; however, he has been a professional tennis player since he was a kid. In fact, Rubenstein was the state runner-up in boys tennis in 2004, the United States Tennis Association's top-ranked 18-year-old in the East, and he continues to teach at The Clubhouse. But he's grateful for the collaborative work environment that has been established.
"I'm learning from Matt and one of our other partners, Brian Kelly- he will come in on some of the bigger events," Rubenstein said. "I made friends in the game, and I'm learning."
The Clubhouse currently offers bowling, an arcade with over 30 games, mini golf, and now an entertainment venue. If you want to check out what's happening at The Clubhouse for a night out or if you're looking for something fun to do with the family- visit their website for more information.