Three chapters of Habitat for Humanity Unite With New Merger on Long Island
Image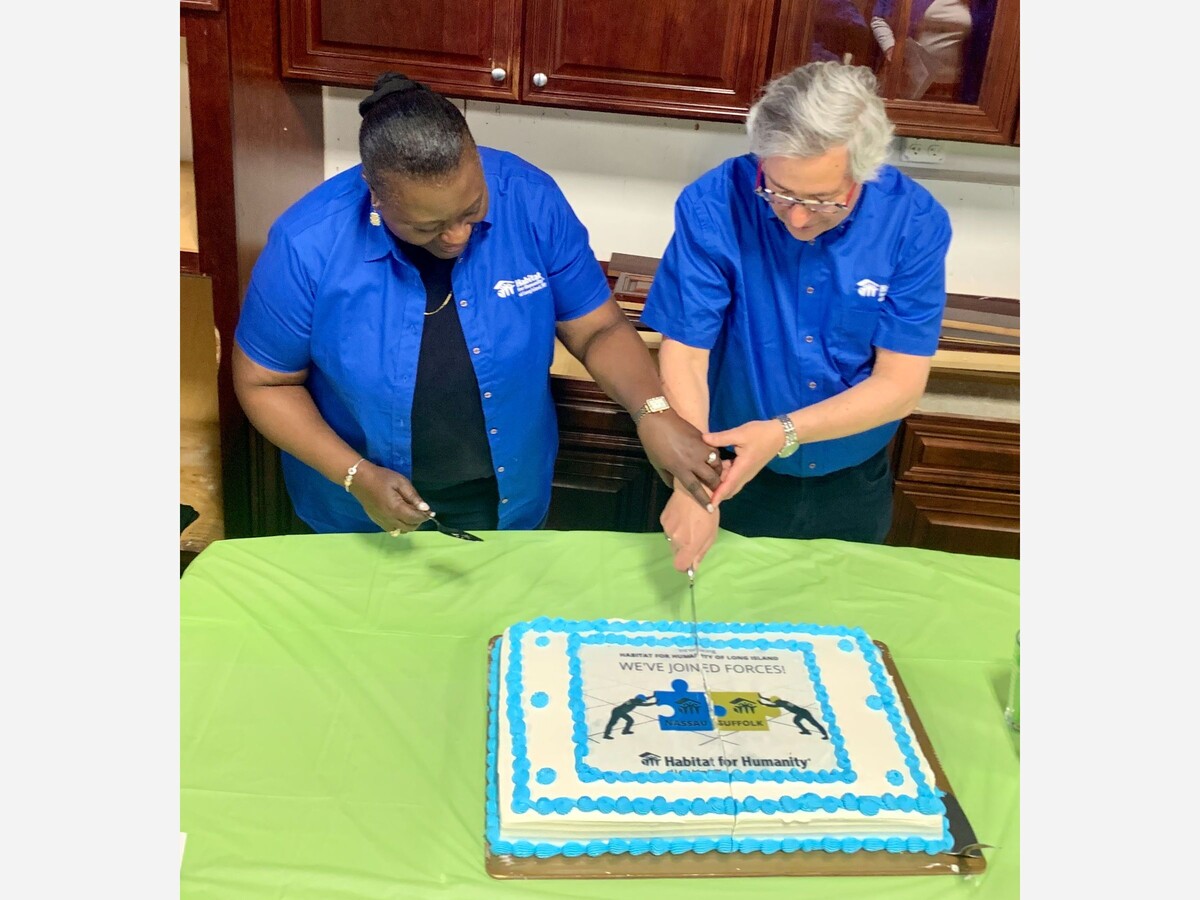 On April 26, Habitat of Suffolk and Nassau announced that they will become Habitat for Humanity of Long Island. 
Ten years ago, there were three affiliates on Long Island: Habitat of Suffolk, Nassau, and Peconic. They are now one affiliate, serving almost 3 million people on the island.
The event took place at their "Restore," located at 2111 Lake Ave, Ronkonkoma; the official office they hold their household donations, also considered their thrift shop. They sell building materials, used furniture, and used kitchens; the profits from what they sell to fund their mission. They try to raise most of their administrative costs with the profits of the restoration.
Now that they are one large organization, many companies and many potential donors have facilities in both Nassau and Suffolk. And because Habitat for Humanity is island-wide, they have become a more attractive partner with companies that are also island-wide. Working together allows them to marshal their resources where they're most needed. Three weeks ago, when the merge was final, they were not allowed to interfere in the other affiliate's territory. There is now no boundary.
"We're just one entity serving the island," Said Lee Silberman, Chief Executive Officer & Executive Director.
According to Lee, Habitat of Humanity for Long Island's future entails starting an "Owner Occupied Repair Program." There are many low-income families whose houses are in disrepair. These homeowners cannot afford to maintain their homes and may have to leave them if they get in bad shape. To help those low-income families, they want to start this program.
Another project they are planning is to help seniors with an "Aging in Place Program." For example, they might need a ramp to get in and out of their house or a bathroom that is ADA accessible. Habitat of Humanity for Long Island has many incredible ideas for their future to help the community and give back with their Homeownership Program.