Second cohort of THRIVE Scholars announced under $1.1 million grant funded by U.S. Department of Education
Image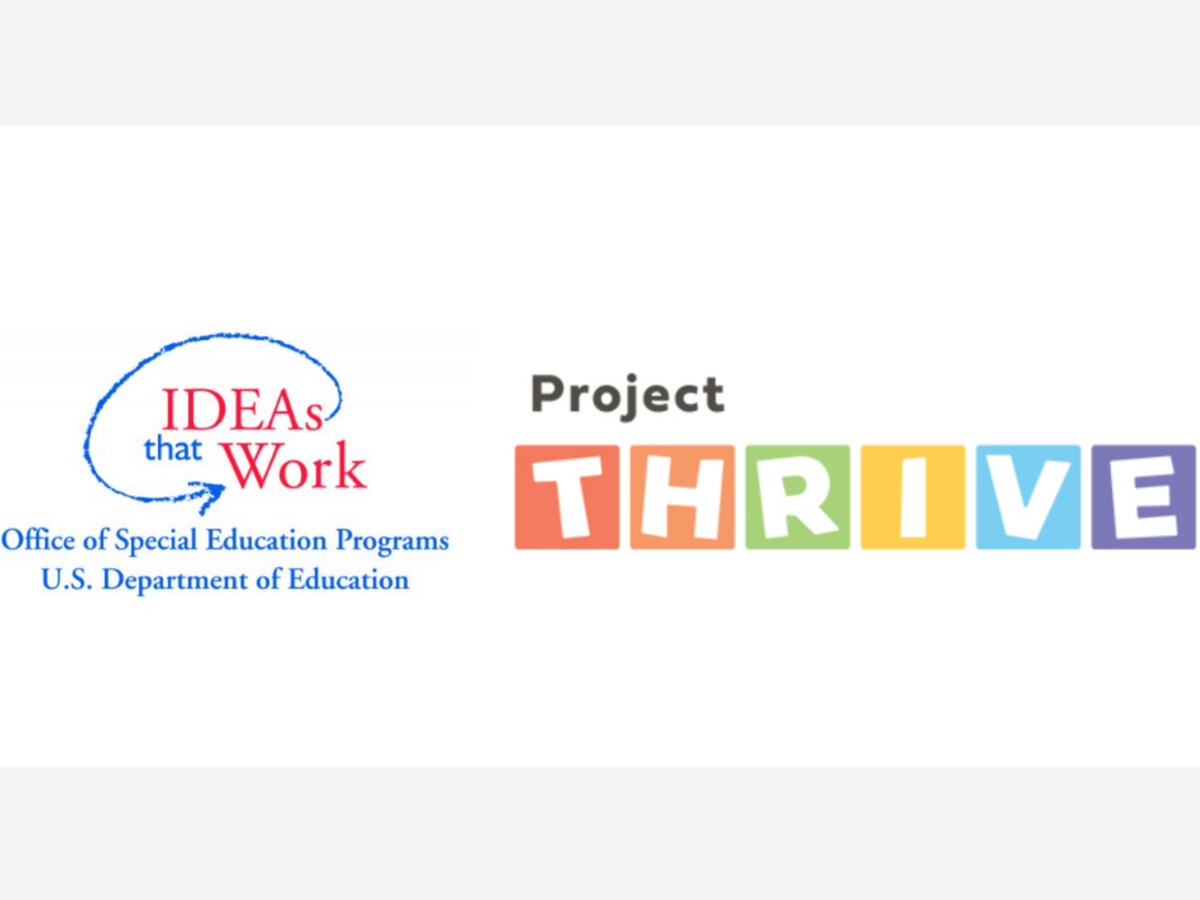 The following story is from the College of Saint Rose in Albany, NY.
The Thelma P. Lally School of Education at The College of Saint Rose has named its second cohort of 14 Project THRIVE scholars. Project THRIVE (Targeting Healthy Resiliency in Vested Educators) was made possible by a five-year $1.1 million grant awarded to Saint Rose by the U.S. Department of Education in Fall 2019. 
The grant funds the majority of tuition for master's degree students in special education or school psychology and develops teachers and school psychologists who are highly skilled at working with school-age children with disabilities by viewing their needs through the lens of cultural diversity and mental health.
The scholars will complete a two- or three-year master's degree program that emphasizes a culturally responsive, family-centered philosophy with recommended practices for school-age children with disabilities as core content. Field experiences will occur in urban, suburban, and rural high-need local educational agencies in the economically challenged communities within the greater Capital Region. Team-based practice and professional networking will be frequent through remote and face-to-face opportunities.
Some of the issues addressed include assisting English language learners (ELLs) who have faced trauma related to immigration, acculturation, linguistic barriers, and discrimination; individuals with disabilities; and students with mental health needs.
Project THRIVE also aims to address a shortage of both special education teachers and school psychologists. According to the New York State Department of Education, between the 2009-2010 and 2014-2015 academic years, enrollment in teacher education programs has decreased by roughly 49%. 
Meanwhile, the National Coalition of Personnel Shortages in Special Education and Related Services reports that, nationwide, over half of all school districts and 90% of high-poverty districts report difficulty attracting highly qualified special educators. 
In order to adequately cover schools, the National Association of School Psychologists says we need one school psychologist per 500 students, but the national ratio is one school psychologist for every 1,211 students, with some states having a ratio of one school psychologist for every 5,000 students.
Meanwhile, The College of Saint Rose grants more degrees and advanced certificates in the field of education than any other college or university in the state of New York.
Project THRIVE is led by Dr. Frances Ihle, co-principal investigator and associate professor of literacy and special education at Saint Rose, and Dr. Elizabeth Power, co-principal investigator and school psychology trainer.
"We are thrilled to welcome our second Project THRIVE cohort," Ihle said. "We are excited to use our experiences working with our current scholars to help these future educators positively impact mental health in a culturally-responsive manner."
The Fall 2022 Project THRIVE scholars are:
Harry Bond (special education – second initial), bachelor's degree in history from SUNY Geneseo
Kylee Brand (special education – second initial), bachelor's degree in elementary education from Saint Rose
Isabella Bruso (school psychology), bachelor's degree in psychology from Maria College
Ashley Carroll (special education – dual), bachelor's degree in psychology from SUNY Oneonta
Janna Daniels (school psychology), bachelor's degree in psychology from Saint Rose
Sam Lilienthal (school psychology), bachelor's degree in psychology from Humbolt University
Elizabeth Magann (school psychology), bachelor's degree in psychology from the University of Hartford
Carla Nazaire (school psychology), bachelor's degree in psychology from Saint Rose
Hailey Newell (school psychology), bachelor's degree in psychology from Alvernia University
Emily O'Brien (special education – dual), bachelor's degree in creative writing from SUNY Oswego
Jenna Poulsen (school psychology), bachelor's degree in psychology from Saint Rose
Hannah Rathbun (school psychology), bachelor's degree in psychology from SUNY Geneseo
Sarah Ricci (special education – dual), bachelor's degree in psychology from the University of Buffalo
Naomi Shaw (special education – second initial), bachelor's degree in education from Saint Rose