Paesan's Pizza Starts Program to Help Delivery Drivers who are Struggling with High Gas Prices
Image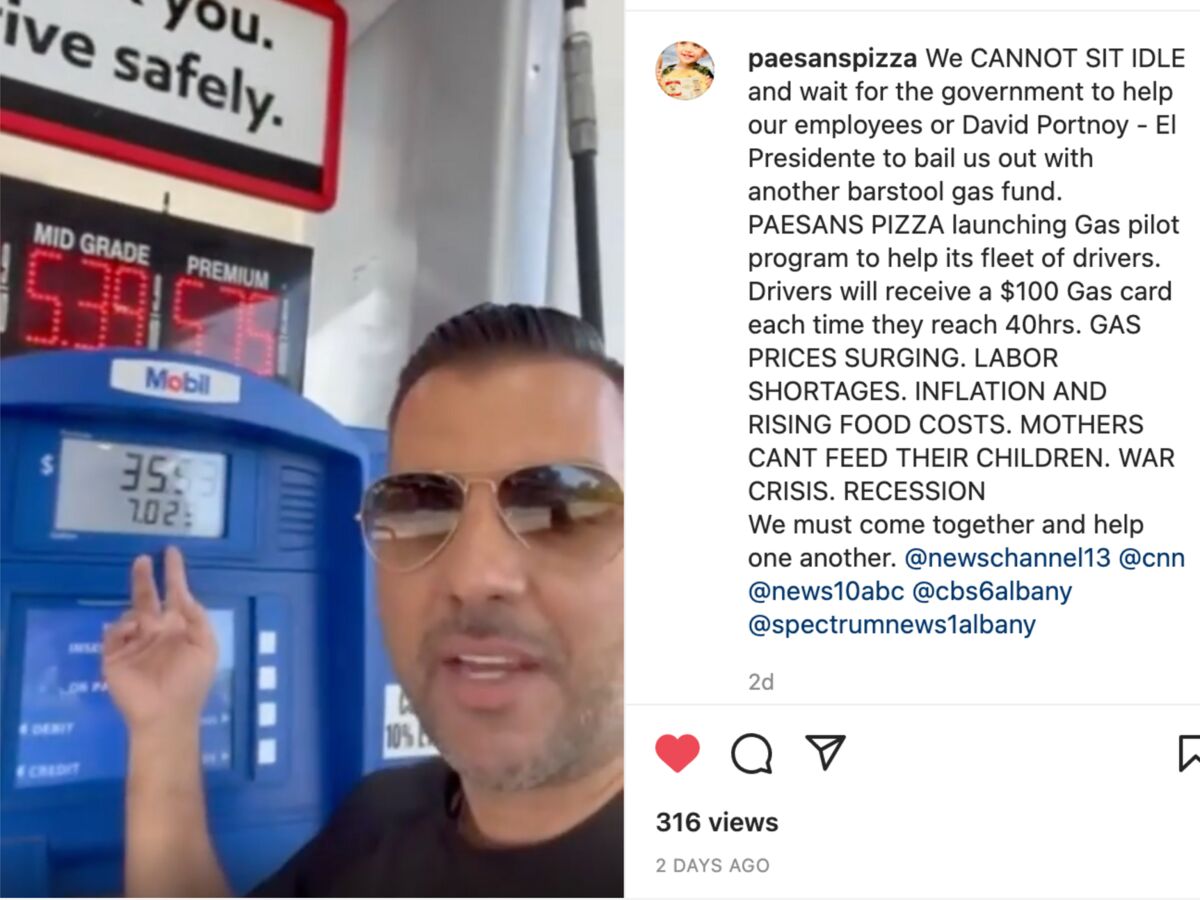 It's clear that high gas prices have affected everyone with a car. However, the prices have had an even more significant impact on drivers who need to drive to make a living.
Frank Scavio is the owner of Paesan's Pizza and went on the restaurant's Instagram account to launch a new pilot program to help their delivery drivers.
"Normally, we have 20 to 30 drivers between the stores on a Friday. If we get 10 to 15, we're lucky. So delivery times went from 45 minutes to an hour and a half to two hours," Scavio said.
With the new program, when a delivery driver works 40 hours, the restaurant will give them a $100 gift card to help pay for gas.
"It's out of control. We just can't stand by anymore and just watch our drivers suffer," he said. "I've been in business for over 30 years...I can't believe this is what we're seeing."
Earlier this week, President Biden wrote a letter to executives from Marathon Petroleum Corp, Valero Energy Corp, and Exxon Mobil Corp and was upset that they had cut back on oil refining and have been profiting from the rising costs, according to a copy of the letter that was seen by Reuters.
"At a time of war, refinery profit margins well above normal being passed directly onto American families are not acceptable," Biden wrote. According to the letter, he believes that the lack of refining is what is driving up gas prices faster than oil prices.