Beyond NY: Ukrainian Pediatric Cancer Patients Arrived Safely at St. Jude Children's Research Hospital
Image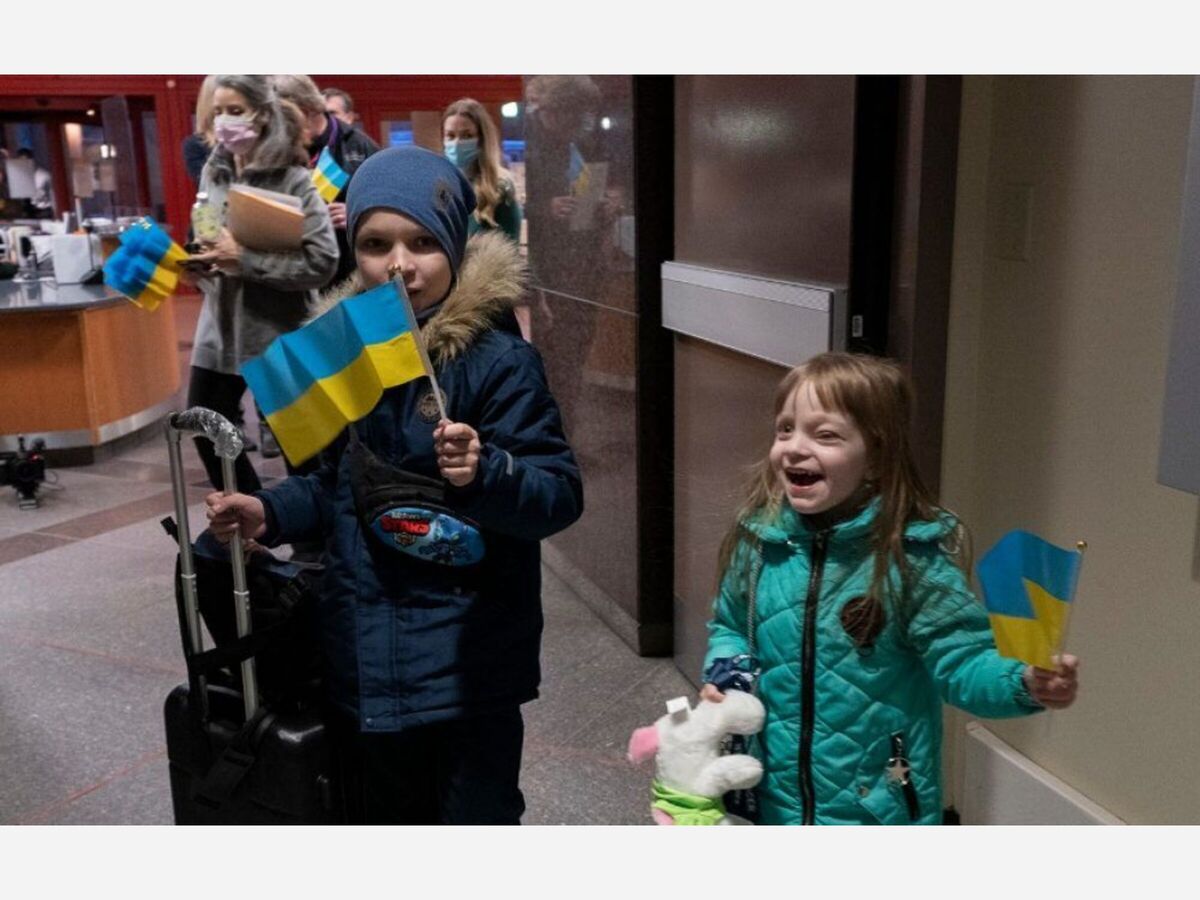 Last week, four Ukrainian children with cancer were able to evacuate with their family members to the U.S., now, they are at the St. Jude Children's Research Hospital in Memphis. The age ranges of the patients range from 20 months and eight years old.
"The work of St. Jude Children's Research Hospital in Ukraine reflects the hospital's ongoing commitment to ensure children with cancer have access to lifesaving care, no matter where they live," said St. Jude President and CEO James R. Downing, M.D. "Our promise to children with catastrophic diseases extends around the globe, and we are honored to play a part in helping these families move to safety to continue their children's treatment."
St. Jude is the first hospital in the U.S. to receive patients from Ukraine. The families were able to travel via a U.S. government-operated medical transport aircraft from Krakow, Poland.
St. Jude Global launched a humanitarian effort called SAFER Ukraine (Supporting Action For Emergency Response) soon after Russia invaded Ukraine. The organization worked with Fundacja Herosi in Poland, the Tabletochki Charity Foundation in Ukraine, the Polish Society of Pediatric Oncology and Hematology, and other organizations in the area. The main goal for St. Jude Global was to evacuate children with cancer from the war zone and provide them with access to medical care so they could continue their cancer treatments.
"Our ability to quickly help so many children and their families in Ukraine is the work of many partners—individuals and institutions—dedicated to the shared vision of improving the quality of health care delivery and increasing survival rates of children with cancer and blood disorders worldwide," said Carlos Rodriguez-Galindo, M.D., director of St. Jude Global. "While there is more work ahead, we are committed to doing as much as we can as swiftly as possible."
So far, the St. Jude Global SAFER Ukraine initiative has helped more than 600 patients. This all included translating medical records and arranging convoys to Poland's Unicorn Marian Wilemski Clinic. At the medical triage, patients can get medically evaluated, and "families can rest before being transported to an expanding network of the best cancer centers in Europe, Canada, and now, the U.S. Organizers have sought to keep patients as close to home as possible to minimize disruption to their lives."  Factors such as limited clinical space and advanced medical needs can require sending some children farther away from home.
"As we witness desperately ill children fleeing their homelands in terror, gripping the hands of their mothers, and carrying their diseases with them, we renew our vow to embrace and protect the lives of these helpless children with the full power of our medical expertise and the unyielding compassion of our hearts," said St. Jude National Outreach Director Marlo Thomas, daughter of St. Jude founder Danny Thomas.
In addition to cancer treatment, patients will receive trauma-informed psychosocial therapy to address psychological, social, emotional, and cultural needs. St. Jude educators are also developing school curriculums for the patients and their siblings. Tony Thomas, St. Jude/ALSAC board member and son of founder Danny Thomas, feels that these initiatives are why her father wanted to create the hospital and the mission.
"When he said no child should die in the dawn of life, he did not mean just America's children, which is why St. Jude Global exists today. My sisters and I are very proud to carry on his legacy," she said.
St. Jude has supported young New Yorkers in need of cancer treatment for many years. One of their partnered hospitals is located in Albany Medical Center through the Together program. If you would like to donate or find out how you can be a volunteer, visit their website for more information.