Law Eased Process for Veterans to Get Service Dogs, But There is a Need for More Volunteer Trainers
Image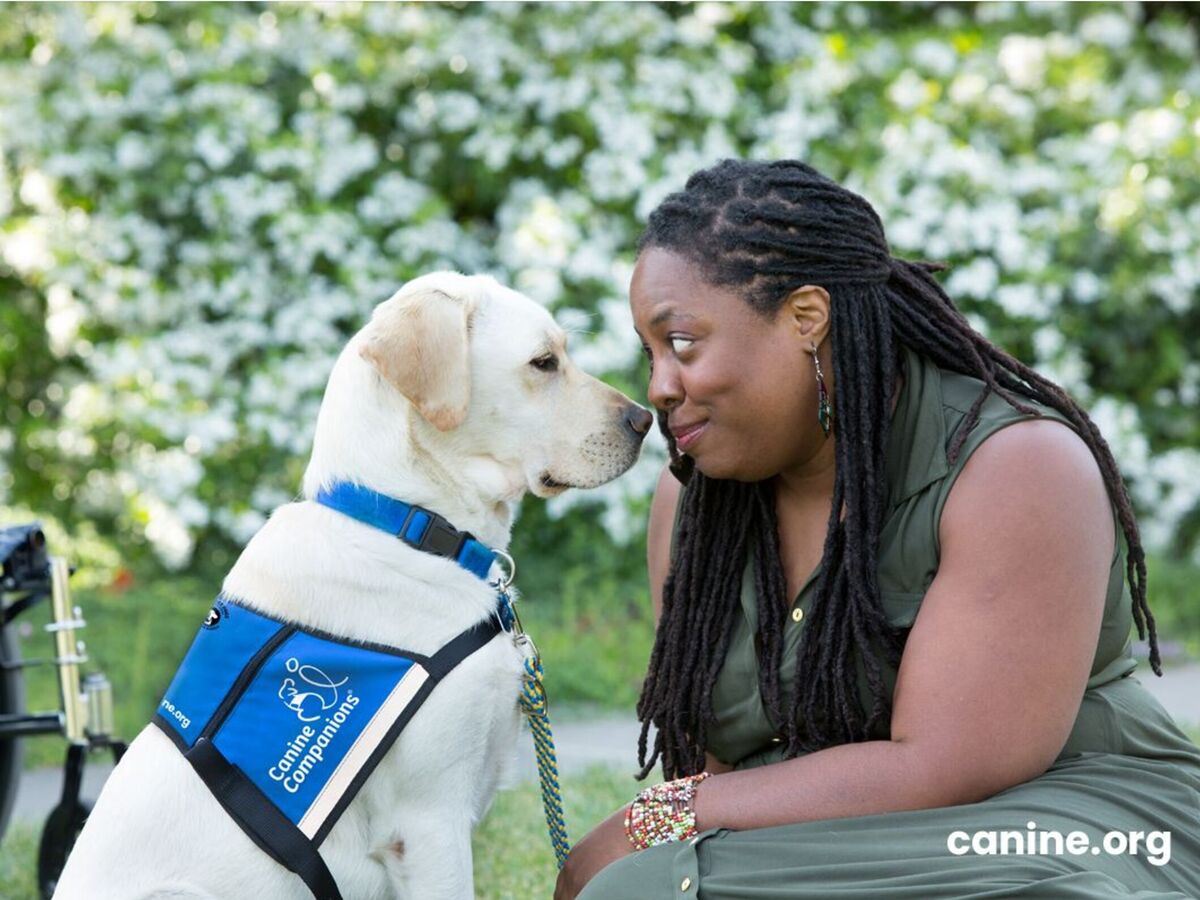 In August, President Joe Biden signed a law that makes it easier for veterans suffering from PTSD to receive service dogs. However, programs that offer this service are realizing that there is a need for volunteers in upstate New York to help train the dogs. 
Organizations like Canine Companions train dogs at no cost for the recipients. However, volunteers are needed to help raise the pets for about 18 months in their homes before heading to advanced training.
Tim and Melissa Faulkner have been volunteering with Canine Companions and have raised dogs like Naylor, for the organization. 
"It's very gratifying to see where these dogs go where their journey takes them and we don't know where it takes them. We just hope that they do change somebody's life because they are little pieces of miracle I say, with lots of fur," Melissa Faulkner told Spectrum News.
Naylor is a service dog that has been placed with Canine Companions, and is now living with Jeanne McArdle who has Ehlers-Danlos syndrome- an inherited disorder that affects connective tissues (primarily skin, joints and blood vessel walls).
Naylor has been able to help with tasks like closing the dishwasher - something that helps prevent McArdle from experiencing pain from bending. 
"One of the greatest gifts I've ever received. I mean, after my husband and my son, having a dog like this, that is that is number three on my list," McArdle said. "And these people [puppy raisers] raised this guy for two years and then gave him up. It's the biggest sacrifice to me that anybody can make for for somebody they don't even know."
The Faulkner family mentioned that there are not too many puppy raisers in upstate New York, so they encourage anyone who is interested to put in an application.