Serving the Finest Beef, While Also Employing and Mentoring Veterans to Give Back
Image
Patrick Montgomery, 28,  was a former member of 1st Ranger Battalion. After serving, he decided to enroll in college in order figure out his next steps while living in Columbia, Mo. with his wife.
"After my exit from the military in 2014 I went back to school, at the University of Missouri, to pursue a degree in Animal Science to become a vet," he wrote on the company site. "Somewhere along the way I discovered this wasn't my true calling, and with some more soul searching my next mission was discovered."
KC Cattle Company (KCCC) began when he went to a cattle auction and his wife told him not to buy any cows since they only had a small fenced in backyard. Montgomery ended up purchasing a heifer and a calf, and then the KCCC 's Full Blood 100% Wagyu herd was created. 
But instead of keeping them within a fenced in yard, Montgomery was able to purchase property in Weston, Mo. - just 45 minutes away from where he grew up in Parkville, Mo. with his family.
Montgomery chose to hire veterans for his company because he wanted to offer the lessons he learned while serving in the military. His company also makes sure to donate proceeds to organizations that serve veterans- even here in New York. The company was also awarded second place in a FedEx national grant (out of 8300 contestants)  as FedEx's Veteran Business of the year.
If you are interested in supporting this company and everything that they do for veterans, here are some holiday bundles the company has created for those who consider themselves a beef connoisseur. 
1. Trim the Tree Wagyu Holiday Bundle $99.99 The 2020 best selling bundle is back! Trim the Tree with Wagyu your meat loving friends and family are sure to love! This holiday beef bundle includes:
1 package of our World Famous Wagyu Uncured Beef Hot Dogs (8 hot dogs)
2 1lb packages of Wagyu Ground Beef
2 packages of our Wagyu Bacon Cheeseburger Bratwurst (8 brats)
2 1lb package of our Wagyu Beef Chorizo
1 Regular Wagyu Summer Sausage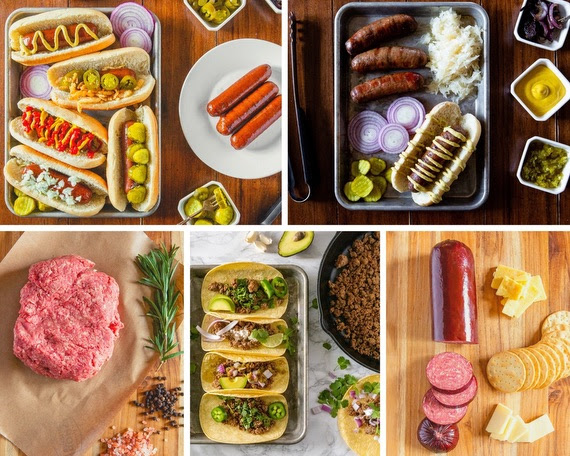 2. Buddy's Holiday Wagyu Beef Bundle $54.99 We think Buddy the Elf would approve of this bundle. Complete with all the family friendly Wagyu beef favorites. This KC Cattle Company Bundle includes:
1 package of our World Famous Uncured Wagyu Beef Hot Dogs (8 hot dogs)
1 1lb package of our Wagyu Ground Beef
1 package of our Wagyu Bacon Cheeseburger Bratwursts (4 brats)
1 1lb package of our Wagyu all Beef Chorizo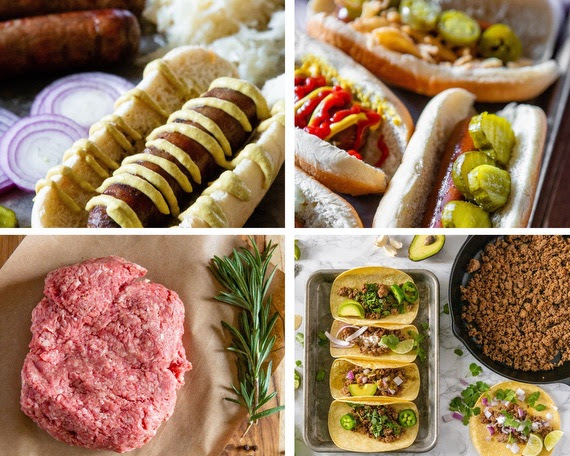 3. Chestnuts a' ROASTing Holiday Wagyu Bundle $188.99 This wagyu holiday bundle was a favorite in 2020 so we decided to bring it back with some added flare! The Chestnuts a' ROASTing Holiday Gift Bundle includes several roasts and melt in your mouth favorites to keep your house smelling like savory Wagyu & drool worth pork all winter long!
1 Wagyu Sirloin Tip Roast
2 Wagyu Top Sirloin Steaks
1 Wagyu Chuck Roast
2 Wagyu Chuck Eye Steaks
1 1lb package of Wagyu Chorizo
1 Wagyu Jalapeno & Cheese Summer Sausage
4. Holiday Rush Wagyu Bundle $109.99 The holidays bring about extra activities so why stress about what to make for this holiday season? Or know a busy someone in your life that would love to have delicious meals mapped out for them? Gift them the Holiday Rush Wagyu Bundle. We've got 5+ meals covered!
1 package of World Famous Wagyu Beef Hot Dogs (8 hot dogs)
1 Wagyu Rump Roast
2 1lb package of Wagyu Ground Beef
2 1lb Package of Wagyu Beef Chorizo
1 Package of Berkshire Pork Bacon