New Season for Stories from the Stage Will Feature Storytellers for Alopecia Awareness and Hispanic Heritage Month
Image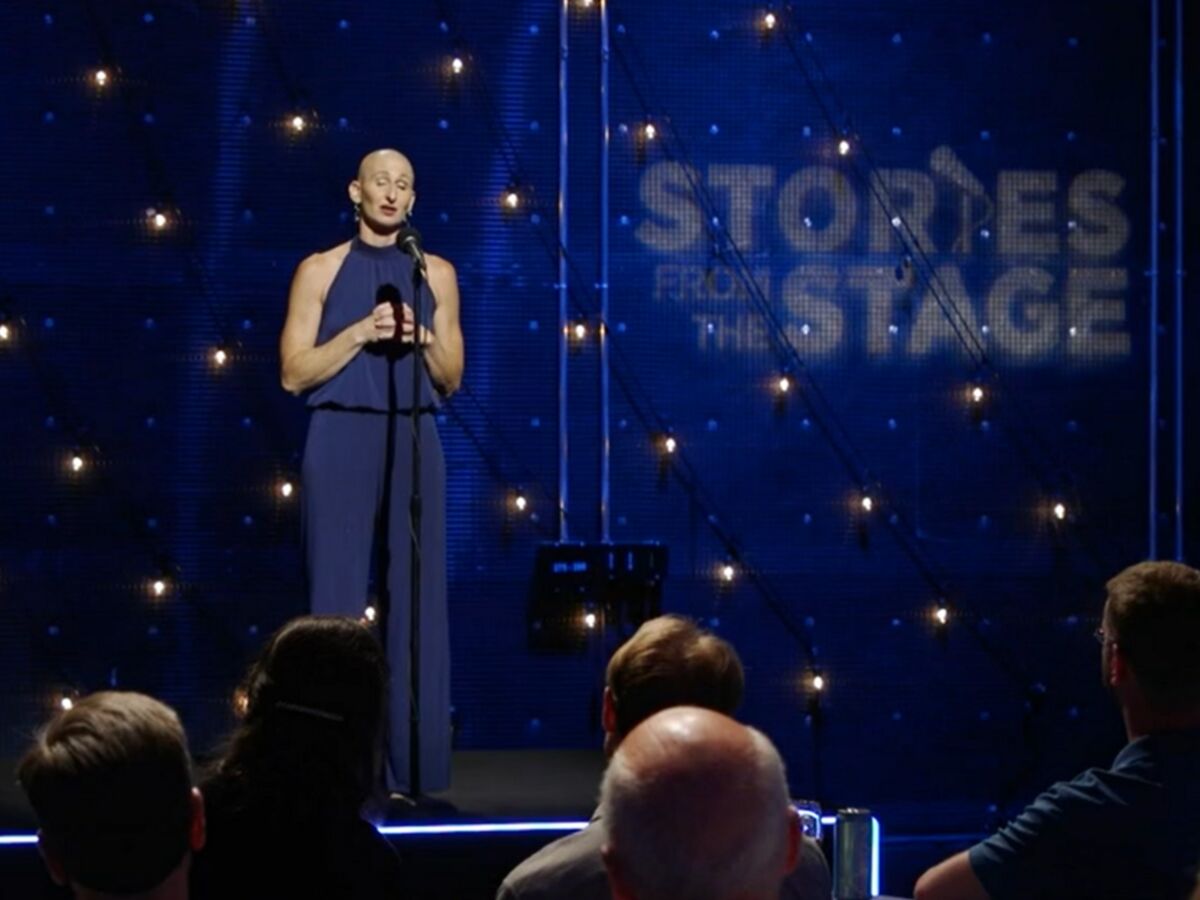 The new season of Stories from the Stage premieres today with Changemakers, an episode featuring all-female storytellers and, for Alopecia Awareness Month in September, one woman's story of life with alopecia. Then in honor of Hispanic Heritage Month, on October 3, season 6 will continue with Growing Up Latina, an episode featuring a compilation of three Latina tellers that showcase the diversity of Latinx/Hispanic cultures.
"Our hosts and storytellers completely identify with the mission of this series," Liz Cheng, General Manager of WGBH and Co-Creator, said about the series. "And while these storytellers appreciate an opportunity to process and publicly acknowledge and recognize something significant that happened to them… they also really relish the opportunity to connect with strangers, you know, with insight, and, you know, talking about their best and worst moments."
For the premier episode, three women will talk about how they challenge the expectations of those around them. Luciana Naldi, a resident of the Central Valley area of California, will share her story of living with alopecia and how she transformed her ideas of beauty.
Naldi is a basketball coach, an educator, a former collegiate athlete, and a mother who was always aware of her body. However, she talks about how she struggled with the change in her physical appearance and what determines a woman's "crowning glory." Naldi's story is a journey toward accepting that her hair loss does not equal a loss of beauty and femininity.
For Hispanic Heritage Month, Michele Carlo, a proud Nuyorican (Puerto Rican native of New York City), talks about how she grew up "not being white enough" for her neighbors and "not looking Latina enough" for some in her family and ended up spending a lifetime trying to define herself.
Ana Hebra Flaster talks about how her family's last night was in Cuba - along with "the fear, excitement, and trauma that awaited them as they left their beloved homeland for New Hampshire."
Then Rosanna Salcedo shares her story of how she was born to Dominican immigrants in New York City and then unexpectedly became friends with a neighbor who taught her that friendships could cross any border, even intergenerational.
This season will feature hosts Wes Hazard and Theresa Okokon, and new episodes of Stories from the Stage will air every Monday at 9:30 p.m. ET on the WORLD Channel and via stream on worldchannel.org. The series is also available as Stories from the Stage: The Podcast, hosted by series co-creators Liz Cheng and Patricia Alvarado Núñez. The podcast offers fans a behind-the-scenes look at episodes along with insights.