Asha Lemmie- Novelist & Bohan Phoenix- Rap Music Artist
Image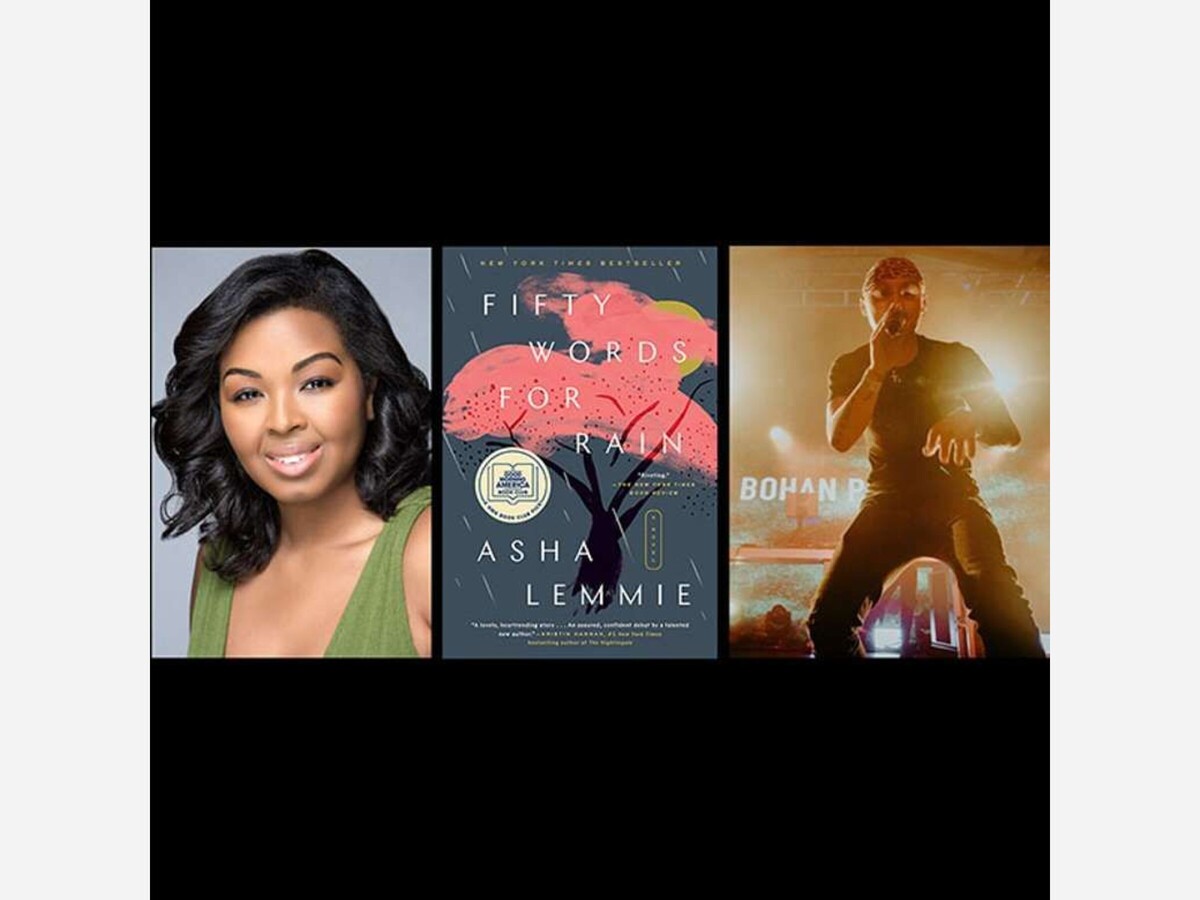 A NYS Writers Institute event
Asha Lemmie is an African American fiction writer who is passionately interested in Japanese culture. Her novel, Fifty Words for Rain (2020), begins during World War II, and follows the life of a biracial woman, Noriko "Nori" Kamiza, the child of a married Japanese aristocrat and her African American GI lover.
A New York Times bestseller and Editors' Choice, the book was a selection of the Good Morning America Book Club. Elisabeth Egan said in a New York Times review, "Asha Lemmie's sprawling, thought-provoking debut novel…. will give you 50 reasons to cancel the rest of your day."
Bohan Phoenix 博涵, born in Hubei, China, is a New York rap artist who came to the U.S. at age 11. Inspired by rap music as a young immigrant, he began collaborating with the Chinese hip-hop group Higher Brothers in 2017.
During the 2020 Black Lives Matter protests, he led the call for Asian rap artists to become more active in the movement. This year, he was tapped to star in Van's footwear brand campaign in China, and performed a half-time show for the Brooklyn Nets in March. His debut summer 2022 album, Cities Are for Fools, has been described as an "ode to New York."
Tuesday, September 6
4:30 p.m. Craft Talk with Asha Lemmie, Multi-Purpose Room, Campus Center West Addition
7:30 p.m. Conversation with Asha Lemmie and Bohan Phoenix about cultural admiration, understanding, sharing and respect among Blacks and Asians, Recital Hall, Performing Arts Center
Both at the University at Albany, 1400 Washington Avenue, Albany NY 12222
Free and open to the public. Masks are strongly recommended indoors at the University at UAlbany. Visit us online nyswritersinstitute.org for more information.
University at Albany Performing Arts Center Recital Hall, 1400 Washington Avenue
Albany, NY
United States